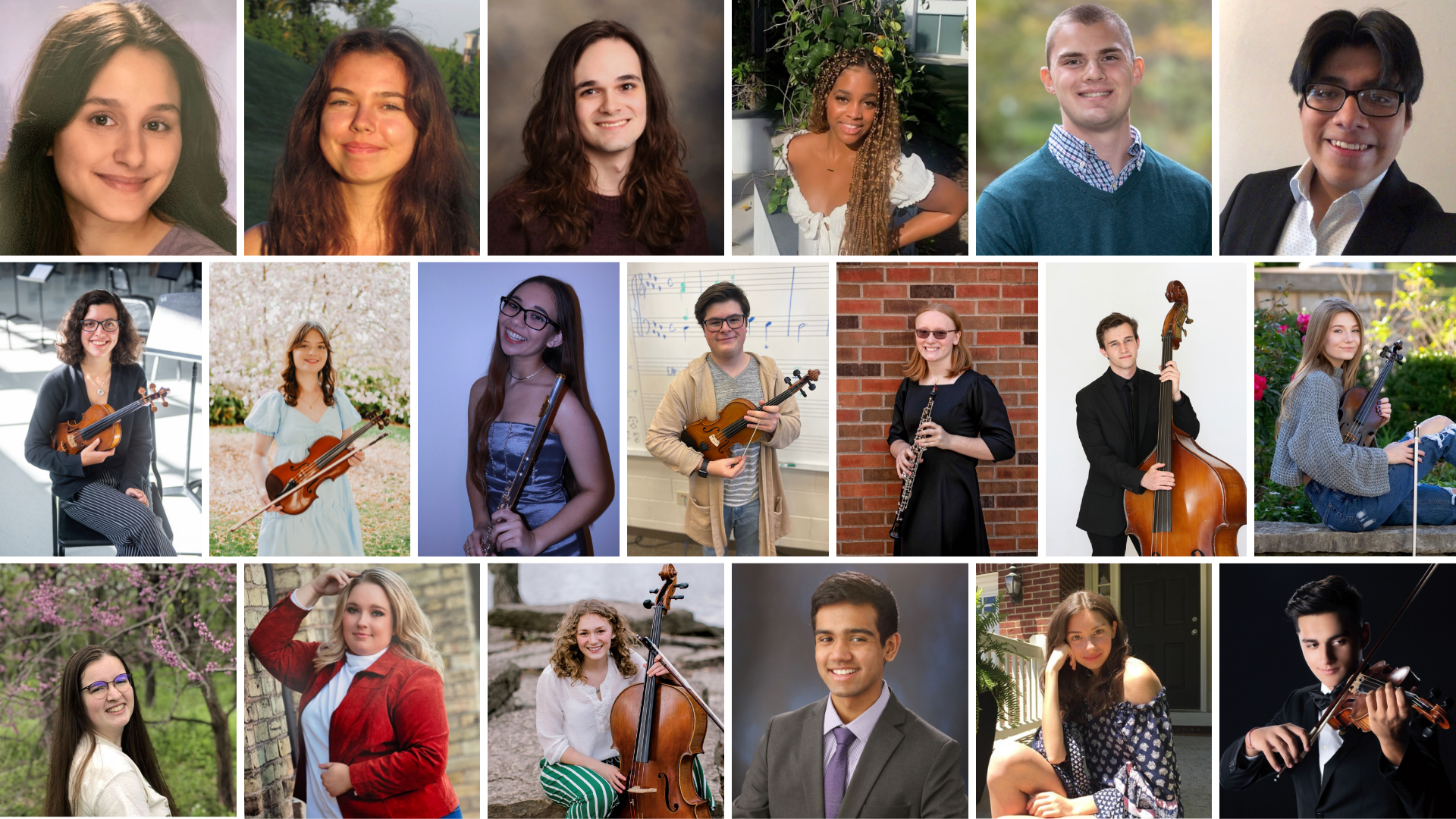 CONGRATULATIONS CLASS OF 2021

We send off our graduating class with a tear in our eyes and joy in our hearts as they embark on their futures. The 2020-21 season has tested everyone's creativity and resiliency, but the EYSO community–the community our graduates have helped shape–remains strong. We are so proud of you and wish you the very best in whatever lies ahead!
Please help us in congratulating our newest EYSO alumni!
Abigail Sledden – Iowa State University, civil engineering 
Alex Karwowski – University of Minnesota, journalism 
Alina Kwon – San Francisco Conservatory, flute performance 
Allison Schaffer – Drake University, pre-occupational therapy with music minor 
Anand Purushothaman – Illinois Institute of Technology, mechanical engineering 
Arden Wheeler – Loyola Marymount University, biology 
Audrey Forester – Purdue University, pharmacy
Avanish Narumanchi – Georgia Institute of Technology, electrical engineering 
Axel Aguilera – University of Illinois, music education 
Camden Hildy – DePaul University, film studies 
Cayden Olsen – Loras College, engineering 
Chanel Antoshin – Northern Illinois University, music education 
Dylan Rhodes – New York University, music performance & biology/pre-med 
EJ Ave – University of Illinois at Chicago, kinesiology
Eliana Eng – University of Illinois, biology 
Elli Wallace – Illinois State University, music
Emanuel Vasquez – Indiana University, trumpet performance/jazz studies 
Emilio Rodriguez – Augustana College, music education 
Emily Nelson – North Park University, physics 
Ethan Blankenship – University of Minnesota, chemical engineering 
Genevieve Tuffy – University of Dubuque, nursing with Spanish minor 
Ioanna Rendas – Illinois Wesleyan University, biochemistry/pre-med 
Iona Dillon – Valparaiso University, music therapy 
Isabel Bergmann – Saint Louis University, marketing 
Jacqueline Fernandez – Drake University, doctor of pharmacy 
James Butcher – Illinois State University, music education 
Korey Krajecki – University of Alabama, business & corporate law 
Lauren Chang – McGill University, biology 

Layna Ingoldsby – Illinois State University, physics/teacher education 
Lillian Cano – Arizona State University, pre-law 
Lindsey Baron – Calvin University, political science & music 
Luke Suarez – University of Illinois, music performance 
Lydia Gruenwald – Luther College, history & cello performance 
Madison Yehling – Eckerd College, marine biology 
Matthew Styrna – Mannes School of Music, music performance 
Maya Umlauf – University of Chicago, statistics & economics/data science 
Michael Parchaiski – California State University, jazz studies 
Miguel Rodriguez – Northwestern University, music education 
Nathaniel Davison – Bradley University, undecided 
Nathaniel Tunggal – Williams College, math or computer science 
Noemi Csutak – Loyola University, neuroscience & psychology 
Perry Li – University of Illinois, bioengineering/biomedical engineering/pre-med 
Rachel Christensen – St. Olaf College, violin performance & history 
Ronnie Gorka – Northern Illinois University, music education 
Sam Greetis – Eastman School of Music/University of Rochester, applied music & economics 
Samantha Ayars – Knox College, classics
Samuel Mathew – Saint Louis University, biology 
Savannah Nichols – University of Illinois at Chicago, biochemistry 
Taylor Williams – University of Illinois at Chicago, biology 
Tyler Eng – DePaul University, music performance 
Valerie Terdina – Wheaton College, music education 
Vasudha Cidambi – Carnegie Mellon University, behavioral economics, policy, and organization 
Vidya Gundlapalli – Loyola University at Chicago, biochemistry 
Zachary George – undecided
Zachary Stordahl – Gustavus Adolphus College, physics 
Zoe Umlauf – University of Chicago, molecular engineering & chemistry 
Zylle Constantino – University of Illinois, chemical engineering & music performance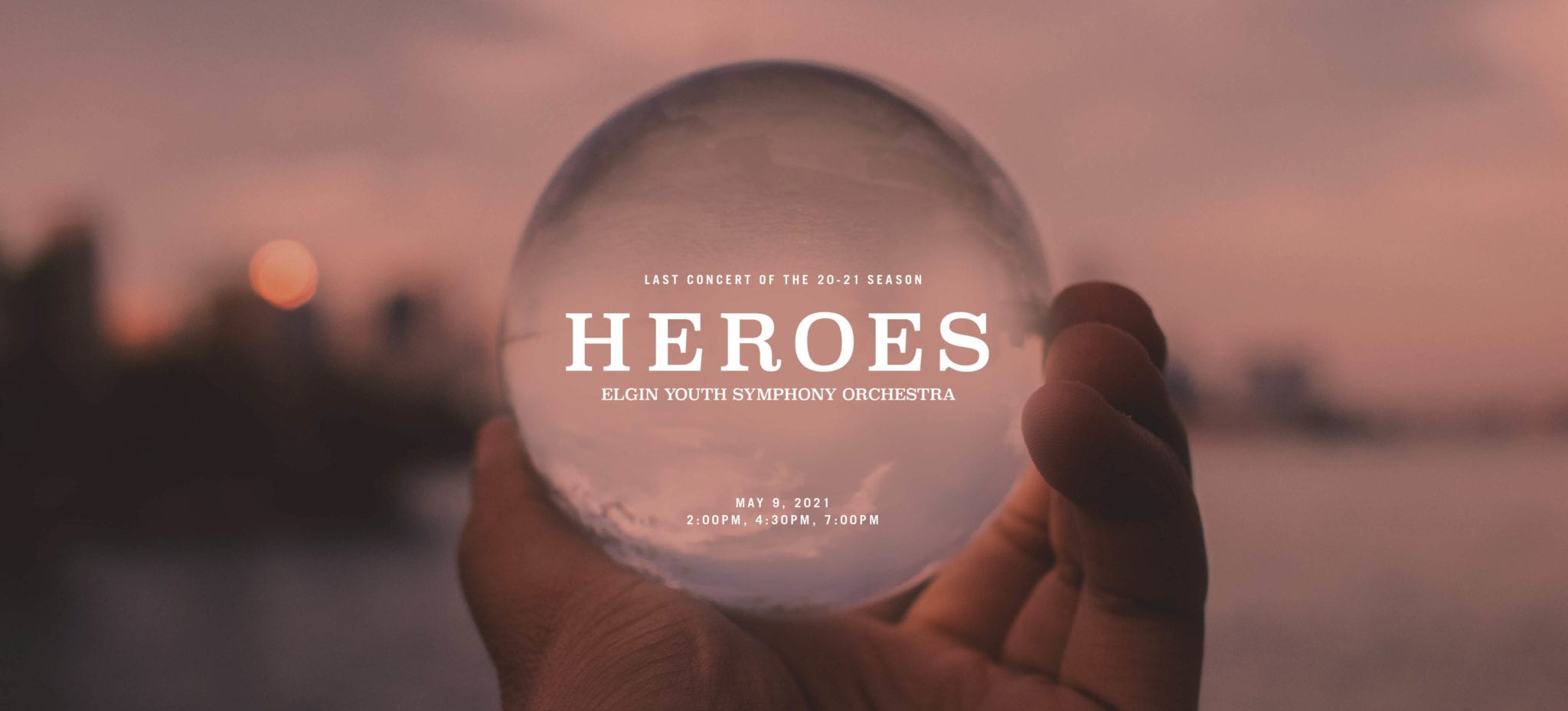 HEROES CONCERTS STREAMING UNTIL MAY 23

If you were not able to join us for the livestream–or you want to relive the joy of our May 9 season finale concerts–you can view these spectacular performances until May 23 on
YouTube.
Simply visit
EYSO.org/Concert
to view any one or all three full concerts.
Thank you for tuning in and thank you for
supporting!
Spotlight on EYSO board members, students, volunteers, and alumni. Get to know EYSO in a whole new light!


 • ALUMNI •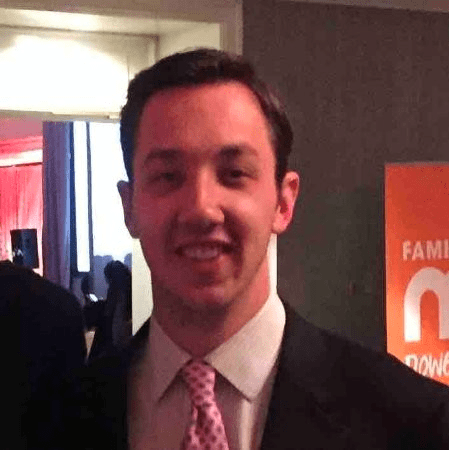 SPOTLIGHT ON EYSO ALUMNI PETER VAN NORTWICK
Peter Van Nortwick graduated high school in 2009 after playing double bass in EYSO for four years (two years in Philharmonia, and two years in Youth Symphony). He went on to study political science in college, and now works as a Senior Account Executive at Wellspring Worldwide, a software technology firm based in Chicago. A member of the EYSO Board of Directors since 2015, Peter remains passionate about music as an avid concertgoer, record collector, and listener of all genres: "I'm a music agnostic," he jokes. "I'm still a fan, I'm still involved in nearly every facet [of music] except performing," he explains, adding, "and I'm perfectly okay with that."
Even though he isn't playing double bass these days, Peter vividly remembers his student performances with EYSO, as well as the larger lessons he took from the experience. "Being in EYSO and being taught to hone the skill of listening and processing a lot of information at one time" has come in handy throughout his career—talking to software clients and actively listening to understand their challenges is critical to his success in solving those same challenges. Understanding his role in each new sales situation is not unlike the understanding required of ensemble bassists: first, he needs to learn his own part, and then he must gain an awareness of everyone else's parts and how he fits into the whole picture. (To hear more about these parallels in Peter's own words, check out
this clip
from our interview.)
Peter is committed to making all EYSO alumni feel valued and giving them the opportunity "to stay engaged with the organization at whatever level they feel comfortable with, whether that's simply coming to a concert and feeling like they're at home, or getting on the Board of Directors, or just volunteering or becoming a donor." Whether they're still playing their instruments or not, "whether they were in EYSO for one year in 1980, or nine years graduating in 2021," he's looking forward to strengthening relationships with alumni near and far through the EYSO Alumni Facebook group, the new Alumni Newsletter and Alumni Mentorship Network, and more. Want to learn more and get involved? Contact Peter at pvannortwick@eyso.org—he'd love to hear from you!
By Emily Krasinski, EYSO Membership Coordinator and Music Librarian
ROBERT HANSON AWARD RECIPENT ANNOUNCED

EYSO Summer Music Scholarship Awards are intended to provide financial assistance in support of major summer musical experiences for members of the EYSO. To honor the longstanding dedication of their namesakes, the awards will be presented to EYSO members who have demonstrated integrity, hard work, and superior musical ability, commitment to music, and contributions to the EYSO's programs.
The Robert Hanson Award
was established in 2001 as part of the EYSO 25th Anniversary commemoration. Robert Hanson was the first conductor of the Elgin Youth Symphony Orchestra and a guiding force in its development throughout its first twenty-five years.
Congratulations to Harry Graham, viola, for submitting the winning essay. As recipient of the Robert Hanson Award, Harry receives a partial scholarship to a summer music camp of his choosing--Interlochen Arts Camp for Harry, where he recently applied and was accepted. Have a great time at camp Harry!
EYSO SERVANT LEADER AWARD RECIPIENTS

Volunteers are among our long list of revered heroes. From our dedicated board members to those who volunteered week after week ensuring a safe and enriching season for all; there are SO many we owe a debt of gratitude. All of our caring and hardworking volunteers deserve accolades. Among the deserving hundreds we have awarded
Bridget Cho
and
Kelly Gagne
with the EYSO Servant Leader Award for their role in ensuring ALL brass and wind students had bell covers. Without tailor-made covers our students would not have been able to perform in person this season. Thank you for your service!   
Two words that mean SO much! We are grateful to ALL EYSO supporters. On that note, we'd like to highlight this month's special supporters...
THANK YOU FOR ENSURING EYSO'S LEGACY

USPLATE GLASS INSURANCE COMPANY
is the country's largest insurer of monoline glass, insuring glass in commercial buildings like stores, hotels, and schools. At the helm of this successful company is longtime EYSO board member Joel Cohen. Mr. Cohen and his wife Dr. Perla Benrubi are the parents of Leah Benrubi who was in EYSO for nine years. They have been among EYSO's top supporters throughout that time and since through generous financial gifts, as well as sharing their time and talent. Recently, Mr. Cohen gifted EYSO with financial support that will help ensure EYSO's ability to make needed investments to continue sustainable growth. Thank you, Joel & Perla, for your legacy of support!
Last year, during our first-ever
Stories Behind the Music
campaign, Mr. Cohen shared his EYSO experience with his daughter Leah. Please take a moment to listen to this endearing
story.

THANK YOU FOR YOUR SUPPORT

EYSO is proud to announce grant support from the
Hoffer Foundation.
The Hoffer Foundation is the charitable foundation for
Hoffer Plastics,
a top-rated leader in custom plastic injection molding. The Hoffer Foundation has been a longtime EYSO supporter. Thank you for your support of EYSO and for all you do to improve the lives of Elgin families.
IMPORTANT DATES
The 2020-21 season is over, but there's still plenty of activity at EYSO...
MAY

05.09.2021:
Heroes
 concerts (streaming until 5/23)
05.10.2021:
Stories Behind the Music
(in progress)
05.23.2021:
Music at the Elgin Public Museum
05.23.2021:
Megan Healy & EYSO Collaboration (livestreaming from Sears Gallery at Elgin Academy)
05.27.2021: 
2021-22 Season Auditions Begin (ending on May 30).
EYSO.org/Join-EYSO
05.27.2021:
EYSO Board Meeting
05.31.2021:
Honors Chamber Ensembles perform at Wing Park, Elgin
Visit our New EYSO Spirt Wear Store!

If you haven't been lately, you might not have seen our season specific designs by
award winning graphic designer (and longtime EYSO board member) Noel Childs.
Shopping EYSO's store is a fun way to show your support of EYSO!
GOT SPIRIT? POST YOUR PIC!
#EYSOSpirit

Grab a friend, take a selfie, grab your pet! Post your pics on Facebook, Twitter, and Instagram #EYSOSpirit THANK YOU FOR YOUR SUPPORT & SPIRIT!
Simple Ways to Support EYSO
If you're an Amazon shopper, please bookmark:
smile.amazon.com
and select
"Elgin Youth Symphony Orchestra"
as the nonprofit to support. This is an easy way to give to EYSO doing what you're already doing. Every amount adds up and is a great help to our fundraising efforts.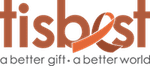 Tisbest.org
is fueling the movement to replace gifts of stuff with gifts of good that meaningfully connect individuals with important causes. EYSO is one of the nonprofit organizations gift card holders can support. Here's a list of all U.S. nonprofit organizations supported via tisbest.org:
All U.S. Charities (click here).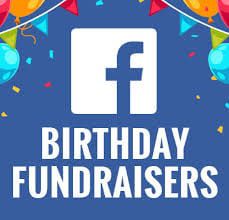 Are you an EYSO fan? Do you (or even your pet) have a birthday coming up? Consider hosting a Facebook birthday fundraiser benefitting EYSO. We will even send thank you birthday notes to your supporters. We can send electronic OR paper birthday thank yous. Simply send your list of birthday fundraiser supporters to our development director and we'll be happy to thank everyone accordingly. Reach out to Kari at KLChristensen@eyso.org. Happy Birthday!
THANK YOU FOR TAKING NOTE!
If you'd like to be notified by email when these monthly newsletters are posted, please click the button below to sign up.