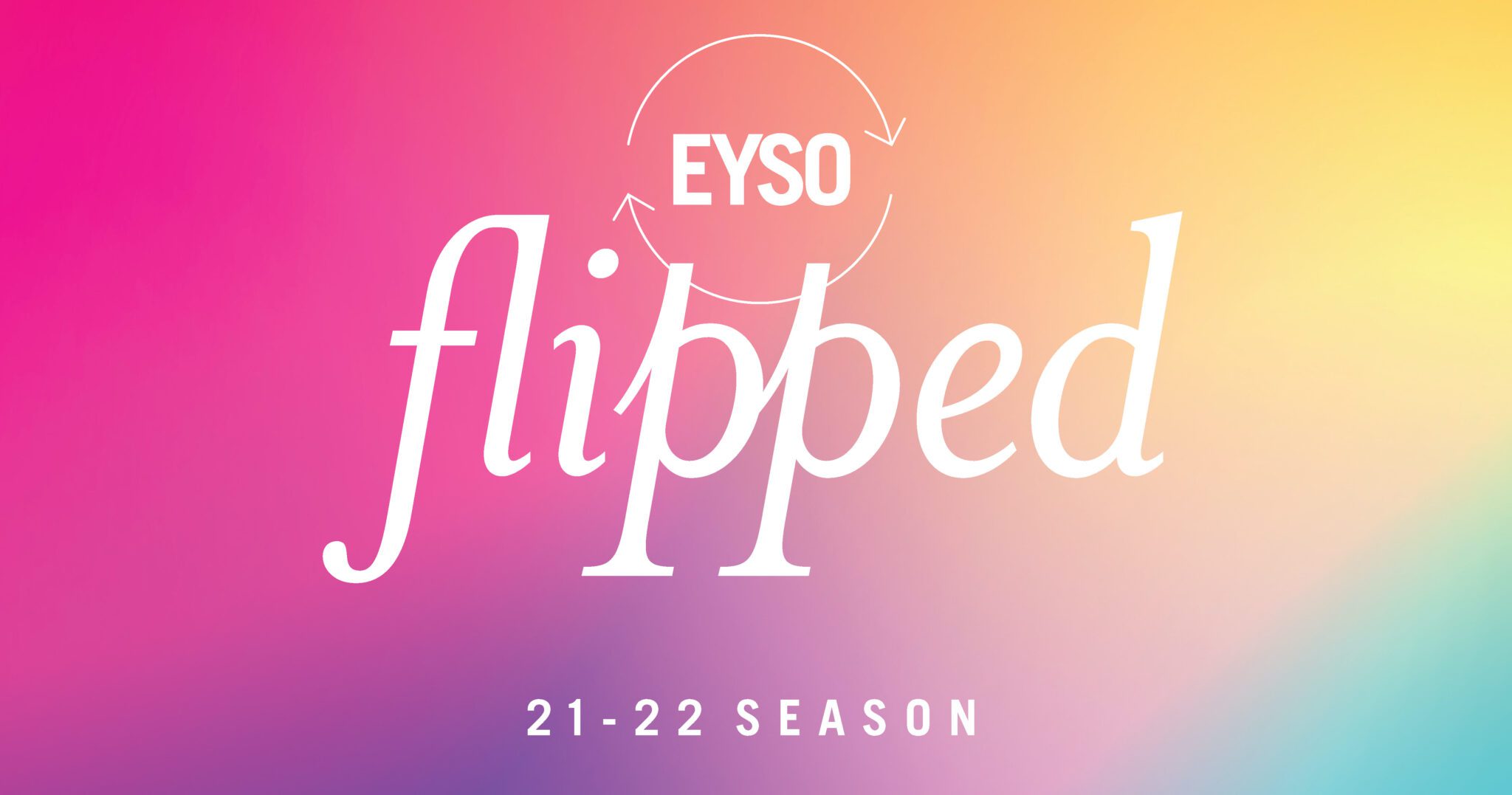 Please join us on March 13th for the second concert day, For Every Action…, of our 2021-22 Season, Flipped!
2:00pm—Prelude, Sinfonia, Flute Choir, SF Percussion Ensemble
4:30pm—Brass Choir, Philharmonia, PH Percussion Ensemble
7:00pm—Primo, Youth Symphony, YS Percussion Ensemble
In-person Tickets
All three concerts will be taking place at Elgin Community College's Art Center in the Blizzard Theatre. Tickets are sold through the ECC Arts Center Box Office.
Proof of vaccination OR a negative COVID test is required—click here to read ECC's Patrons FAQs
Limit two tickets per student per concert until February 27; remaining seats will be released February 27
Click here to purchase online or call the Box Office at 847-622-0300
If you have student(s) performing in more than one concert, purchase tickets to the earlier one, then call the Box Office to receive free tickets to the later concert
Livestream Tickets
Can't make it in person? Livestream tickets are sold by EYSO via PromoTix. Each ticket contains a unique viewing code—watch the stream from any computer, tablet, or smartphone.
No quantity limits; purchasing is available until the concert begins
If you have student(s) performing in more than one concert, purchase tickets to the earlier one, then write to av@eyso.org to receive free tickets to the later concert
Check back for purchasing links to the 3 concert times