Challenge yourself in a chamber music setting while discovering a deeper approach to learning music. Work directly with an internationally acclaimed string quartet. Meet new people and learn something about yourself.
EYSO's week-long program will divide string players into trios, quartets and quintets based on their age and ability. Each group will work with a regular coach and spend 3-4 hours together each day. The camp will also include masterclasses, classes in composition, Alexander Technique, and listening workshops: a total of more than 35 hours of instruction.
"My daughter truly enjoyed the time she spent at the camp. She was excited to go to Elgin Academy the past week...Thanks for providing a music camp of excellent teaching, inspiration and fun activities in such a beautiful campus setting."

Audrey Chu
Summer Chamber Music Camp Parent


"For me, EYSO Summer Chamber Music Camp was a truly intriguing and exhilarating experience. Not only was I able to perform music that conveyed such introspective thoughts, but I also shared memorable experiences with numerous young musicians who had common interests. I would recommend these monumental five days of music to any musician yearning to have a great time during the summer."

Vitaly Starkov
Summer Chamber Music Camper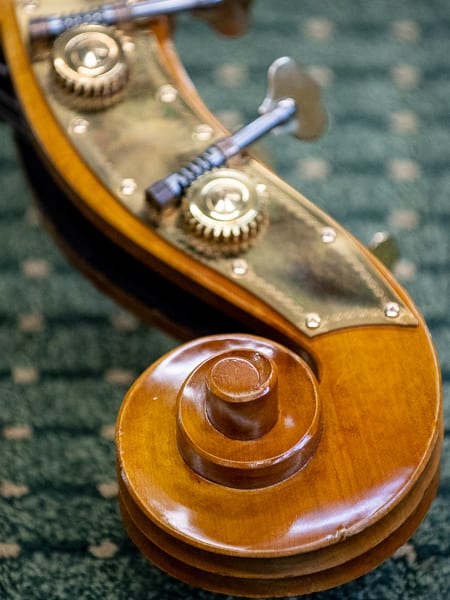 2023 CAMP AT-A-GLANCE
When? July 24-28, 9:00am-5:30pm (8:00am early drop-off and aftercare available through Elgin Academy).

Where? Elgin Academy: 350 Park St, Elgin, IL 60120

Who? Students entering 4th grade or older, who have been playing their instrument for at least two years. 4:1 average student to teacher ratio. Violin, viola, cello, and bass invited to apply. Wind and brass applications accepted as part of pre-formed groups.

How Much? Tuition: $570 plus $25 application fee. Application fee waiver and tuition assistance/payment plans are available.
Local homestay matching may be available for students who have distance/transportation concerns.
Tuition discounts are available for families who volunteer to be local hosts.
Who have some of our past speakers been?
Past speakers have included Rachel Barton Pine, Adrian Anantawan, luthiers, and experts in performing arts science & medicine.
WHY CHAMBER MUSIC?
All musicians agree: chamber music is the "fast track" to growing as a player and musical thinker. It not only helps sharpen a student's playing skills, but also their ability to collaborate, solve problems creatively, and explore the world around them through music.

Each player shares the spotlight as a soloist, as part of a supportive, collaborative "team." Performing without a conductor, making decisions together as a group, and actively listening and analyzing allows students to become more independent musicians. In this nurturing environment, and using EYSO's approach to educating the "whole musician," students grow quickly!

Summer Chamber Music Camp is offered by EYSO's Chamber Music Institute. Click here to learn more about what we do!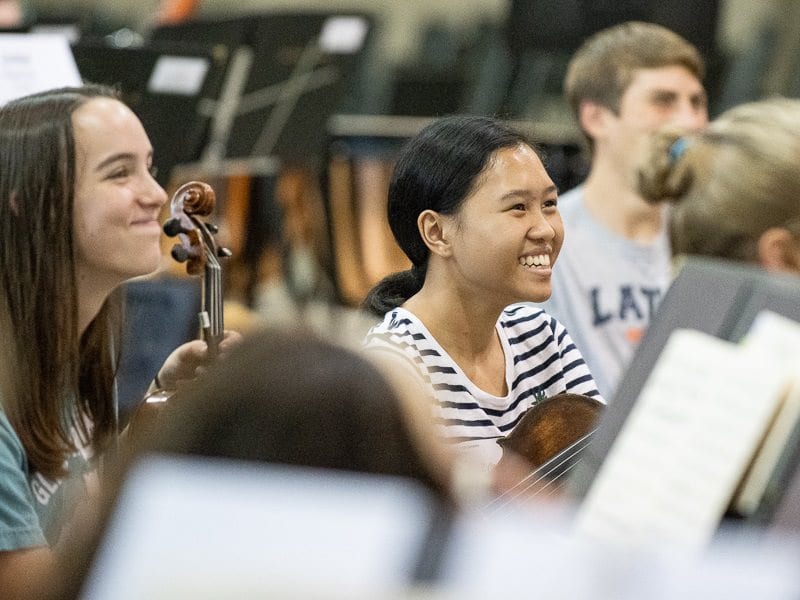 ENSEMBLE-IN-RESIDENCE: ATLYS STRING QUARTET
Students will be inspired by daily performances from Atlys, opening them to the possibilities of chamber music. When coaching, the Atlys players will be direct mentors to young musicians, motivating them to take creative risks and develop artistic and personal skills. Students will also get to see the inner-workings of their creative process, a perfect example of how to become a better collaborator, communicator, and leader.
TEACHING ASSISTANTS
College age music students are eligible to join the camp as teaching assistants. Those selected will share their passion for chamber music and be responsible for a myriad of jobs including assisting faculty during coachings, operational and administrative tasks, technology support, music library assistance, and serving as "camp counselors," shaping the culture of the camp. Teaching assistants will have the unique opportunity to observe and learn from our renowned faculty.