Restore Illinois Phase 3 guidelines announced! EYSO's Summer Chamber Music Camp will take place July 27-31. See below for details.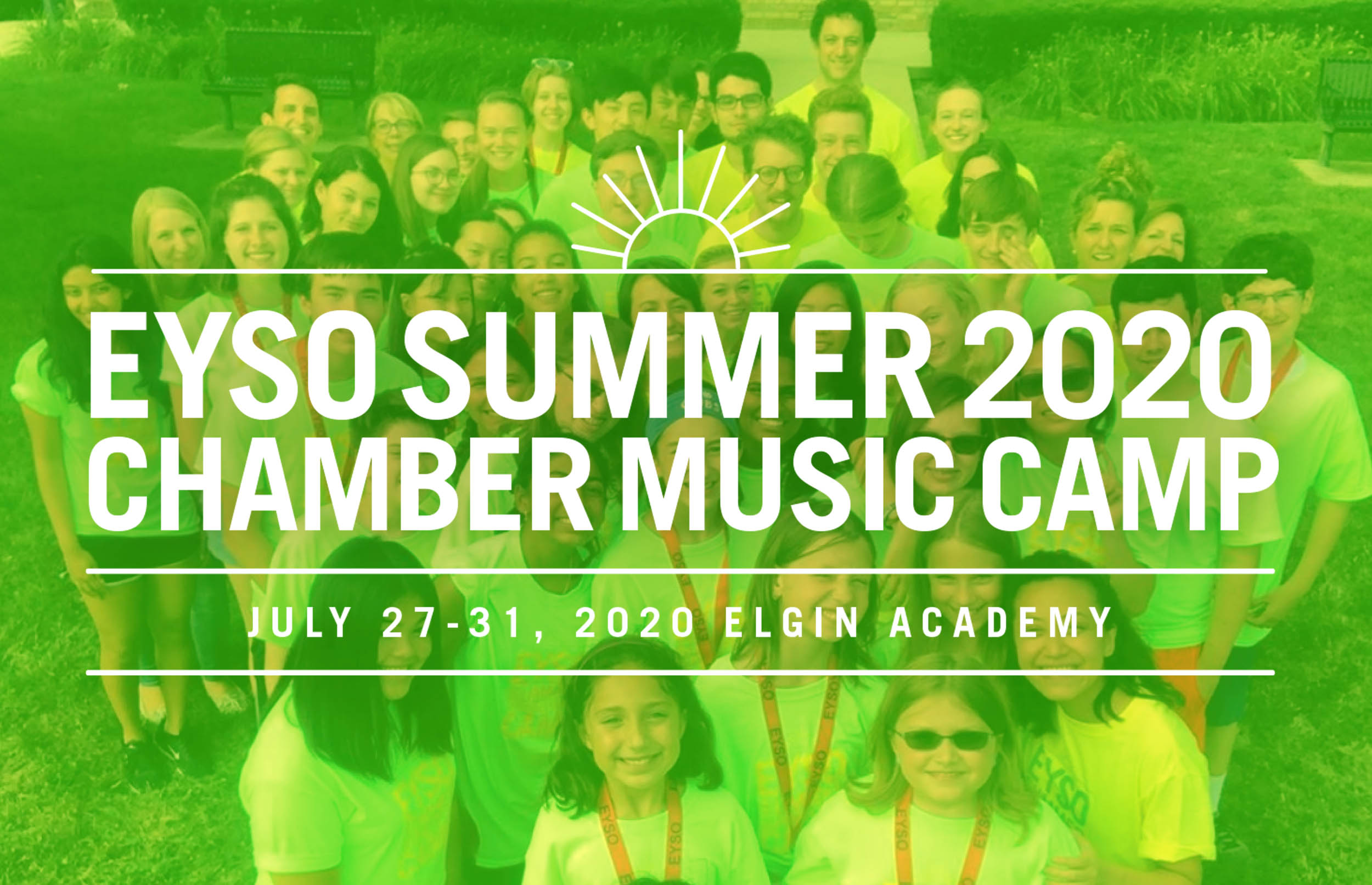 ---
Challenge yourself in a chamber music setting while discovering a deeper approach to learning music. Work directly with an internationally acclaimed string quartet. Meet new people and learn something about yourself.
EYSO's week-long program will divide string players into trios, quartets and quintets based on their age and ability. Each group will work with a regular coach and spend 3-4 hours together each day. The camp will also include chamber orchestra, masterclasses, classes in composition, Alexander Technique, and listening workshops: a total of more than 35 hours of instruction.
---
"For me, EYSO Summer Chamber Music Camp was a truly intriguing and exhilarating experience. Not only was I able to perform music that conveyed such introspective thoughts, but I also shared memorable experiences with numerous young musicians who had common interests. I would recommend these monumental five days of music to any musician yearning to have a great time during the summer."

Vitaly Starkov
2019 Summer Chamber Music Camper


---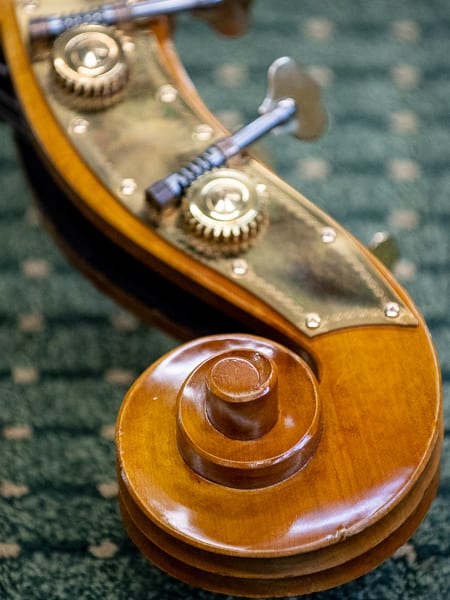 CAMP AT-A-GLANCE
When?
July 27-31, 9:00am-5:30pm (early drop-off available at 8:00am, aftercare available through Elgin Academy).
Where?
Elgin Academy: 350 Park St, Elgin, IL 60120
Who?
Students entering 4th grade or older, who have been playing their instrument for at least two years. 4:1 average student to teacher ratio. Violin, viola, cello, and bass invited to apply.
New this year: wind and brass applications accepted as part of pre-formed groups.
How Much?
Tuition: $550 plus $25 application fee. Application fee waiver and tuition assistance are available.
Will EYSO's Summer Chamber Music Camp be impacted by social distancing measures?
EYSO's Summer Chamber Music Camp is scheduled to proceed as planned, including coachings with the KAIA String Quartet, chamber orchestra, exploratory classes, guest coaches, and more—all hosted at Elgin Academy. We will continue to monitor guidelines from state health officials, and may adapt programming in case of limitations on gatherings. In the extreme circumstance where community health guidelines or facility closure preclude us from offering a program that meets our educational standards, we will offer a full refund of tuition and fees.
Let's have a safe and healthy summer!
Having a complete group is integral to a chamber music rehearsal, but for public health reasons we ask that all students showing symptoms of illness or those who live with someone recently diagnosed with COVID-19 stay home. We ask that students make a routine of good health practices, and students are asked to wash hands frequently, including daily upon arrival at SCMC.
UPDATE JUNE 1, 2020: In response to the new Phase 3 Restore Illinois guidelines, we are still planning to proceed with our Summer Chamber Music Camp, with some modified programming and updated health protocols. Though large group supplementary activities will not take place as planned, we are planning to offer chamber music rehearsal and coaching with members of the KAIA string quartet - and we are developing alternative supplementary activities. Further details are to come as we adapt to the new guidelines.
---
WHY CHAMBER MUSIC?
All musicians agree: chamber music is the "fast track" to growing as a player and musical thinker. It not only helps sharpen a student's playing skills, but also their ability to collaborate, solve problems creatively, and explore the world around them through music.

Each player shares the spotlight as a soloist, as part of a supportive, collaborative "team." Performing without a conductor, making decisions together as a group, and actively listening and analyzing allows students to become more independent musicians. In this nurturing environment, and using EYSO's approach to educating the "whole musician," students grow quickly!

Summer Chamber Music Camp is offered by EYSO's Chamber Music Institute. Click here to learn more about what we do!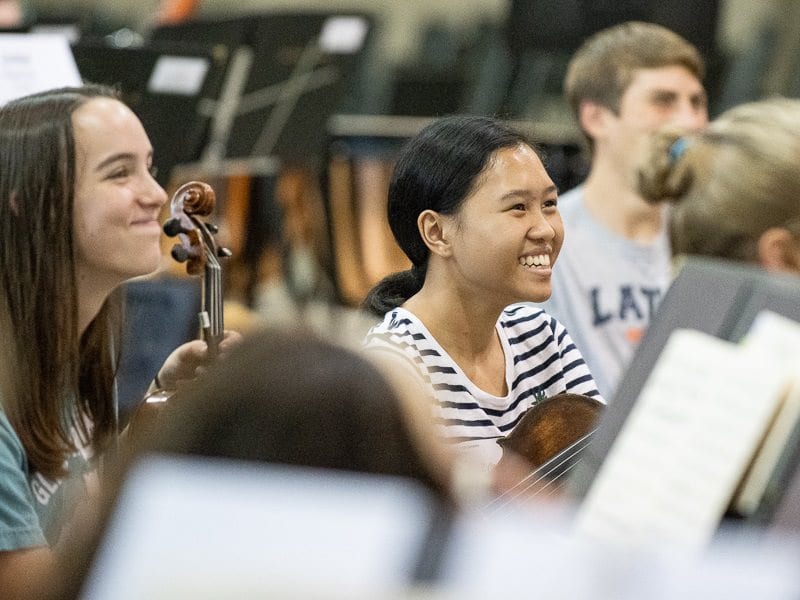 ---
ENSEMBLE-IN-RESIDENCE: KAIA STRING QUARTET
KAIA String Quartet is a Chicago-based ensemble devoted to capturing the essence of Latin American culture through the medium of the string quartet. KAIA recently completed their residency with WFMT Chicago's classical and arts radio station where they performed, curated, and exposed audiences to new ways of thinking about Latin American music.
This acclaimed ensemble has not only toured internationally and recorded three albums; all four members are also committed educators. Through Promotora de las Bellas Artes, KAIA has toured Mexico, performing education concerts. Locally, the quartet has partnered with Ravinia Festival's Reach*Teach*Play program to engage young people with the "stories within the notes."
Students will be inspired by daily performances from KAIA, opening them to the possibilities of chamber music. When coaching, the KAIA players will be direct mentors to young musicians, motivating them to take creative risks and develop artistic and personal skills. Students will also get to see the inner-workings of their creative process, a perfect example of how to become a better collaborator, communicator, and leader.
---
Now!
---
Applications are now open!
Click here
to apply. Once all application parts are received, we will notify applicants of acceptance on a rolling basis.  
06.08.2020
---
Deadline to submit audition video.  
06.15.2020
---
All applicants will be notified of their acceptance status and registration opens.   Applications for Tuition Assistance will be accepted during the registration process.
06.19.2020
---
Registration closes. 
---
Teaching Assistants
College age music students are eligible to join the camp as teaching assistants. Those selected will share their passion for chamber music and be responsible for a myriad of jobs including assisting faculty during coachings, operational and administrative tasks, technology support, music library assistance, and serving as "camp counselors," shaping the culture of the camp. Teaching assistants will have the unique opportunity to observe and learn from our renowned faculty.
Additional info and application to become a Teaching Assistant can be found here.
---

Photo Credit:
Kim Ayars Photography
With the exception of KAIA String Quartet photos, all Summer Chamber Music Camp photos are credited to Kim Ayars.