EYSO Named Youth Orchestra of the Year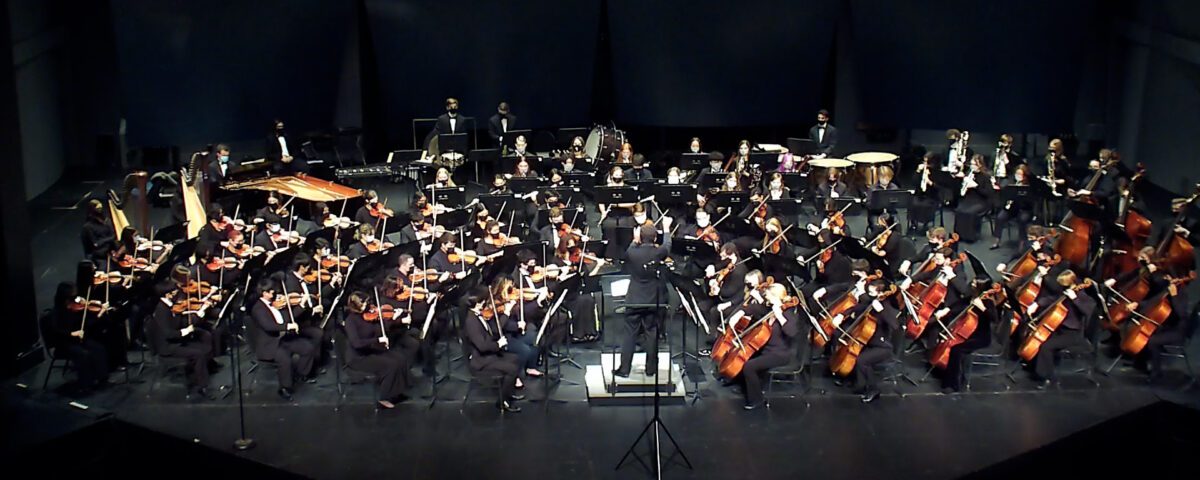 Elgin, IL (March 19, 2021) – Elgin Youth Symphony Orchestra (EYSO) has been named Youth Orchestra of the Year by the Illinois Council of Orchestras (ICO). The ICO annual awards recognize excellence in the field of music performance and support of music organizations. An awards panel of judges drawn from the ICO Board of Directors and independent professional musicians reviewed nominations from throughout the state.
"It's an honor to receive this recognition," said K. Eric Larson, EYSO executive director. "It reflects not just the passion and persistence of our current staff, conductors and students, but those who shared their time and passion during the past 45 years to make EYSO what it is today."
The 2019/20 season was one of transition and change. EYSO entered its 44th season with new artistic leadership at the helm—a delicate moment for any organization—and the COVID pandemic added new challenges that were particularly complicated for performing musicians suddenly restricted from in-person activity of any kind. The pandemic kept children home, away from their community schools and away from all extracurricular activity including sports, social outings, debate teams, science clubs, school publications, theater — and music.
Yet, in the face of that pandemic, the EYSO community resolved to find a way for their students to continue making music. Board and staff went "back to the drawing board" to determine how EYSO students could finish the 2019/20 season with a meaningful capstone concert performance. As a result, rehearsals and coaching went forward using videoconferencing. EYSO staff and volunteers shared their equipment, their expertise, and untold hours to conceptualize and implement virtual performances. EYSO ended their season on the planed date of May 12, but with a virtual season finale concert featuring seven conductors, seven musical ensembles, and more than 300 student musicians from throughout the Greater Chicago area.
"Members of the EYSO community came to our 2019/20 season with high expectations, knowing that the EYSO curriculum and learning experience would both challenge and inspire them," said Matthew Sheppard, EYSO artistic director. "To deliver on these expectations and receive recognition from the ICO, especially in such an unusual year, reflects the spirit of community, enthusiasm, and dedication to learning through music that is the hallmark of EYSO."
In a year of unprecedented challenges, EYSO remained true to its mission of creating a community of young musicians, enriching their lives and the lives of their families, schools, communities and beyond, through the study and performance of excellent music.
EYSO worked during the summer to create a plan and protocols that has allowed students to return safely to in-person rehearsals for the current season, with in-person concerts live-streamed due to restrictions on audience attendance.
"We hope that next season we will again have audiences join us to see and hear our students as they perform together," said Larson.
EYSO is accepting applications to audition for the 2021-22 season at www.eyso.org/join-eyso.
The article can be read at the original website: https://www.dailyherald.com/entlife/20210319/eyso-named-youth-orchestra-of-the-year