Taking Note – November 2022

Today and everyday, we are thankful for our students, parents, educators, volunteers, and supporters. We wish each of you a Happy Thanksgiving.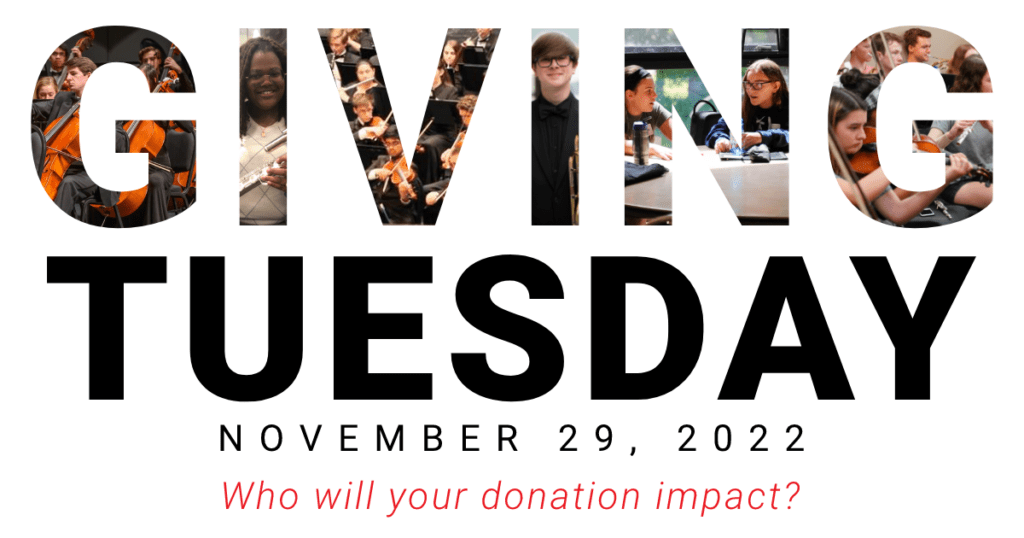 Giving Tuesday- Tuesday, November 29
Giving Tuesday is less than one week away. Support the nearly 400 students of EYSO with a donation on this universal day of giving. 
We are excited to announce, the first $2,000 donated as part of our Giving Tuesday campaign will be matched by Brittain's Express Oil & Lube and Brittain's Express Car Wash. 
 We are celebrating all month long, so no need to wait! Here's how you can help EYSO reach our Giving Tuesday goal of $10,000:
Create your own Giving Tuesday Facebook fundraiser

Make sure to share and like EYSO's Giving Tuesday posts and emails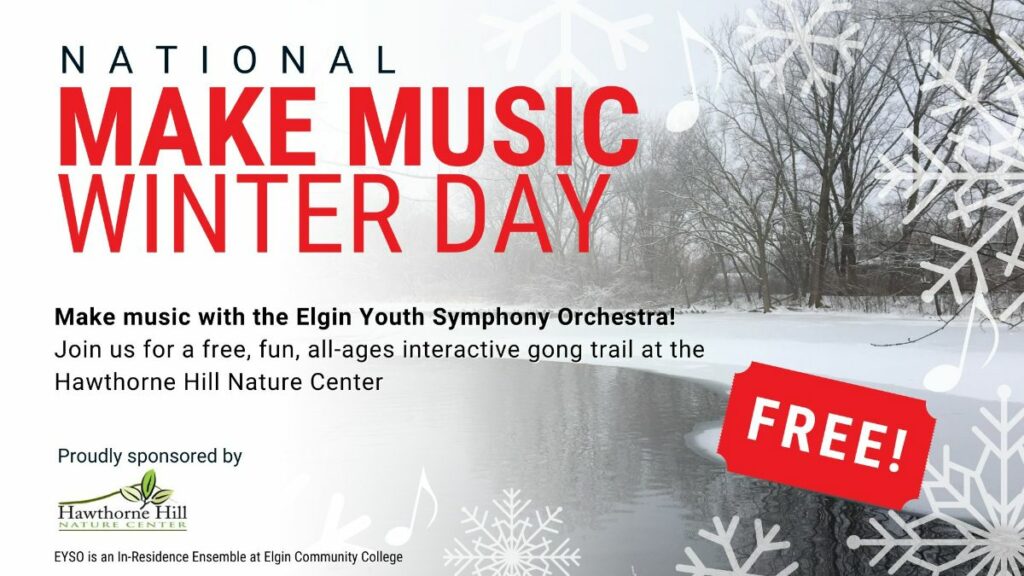 Arts & Economic Prosperity Survey
If you attended one or more of the Blueprints concerts, please click here to take a short survey about the event. Please also forward this email to any family or friends who attended with you so they can take the survey too. These surveys (part of the City of Elgin's participation in the nationwide Arts & Economic Prosperity 6 survey) are anonymous and help to demonstrate how the arts grow tourism, generate revenue, and create jobs. These surveys also help to gauge how arts and culture impact community pride and cultural identity.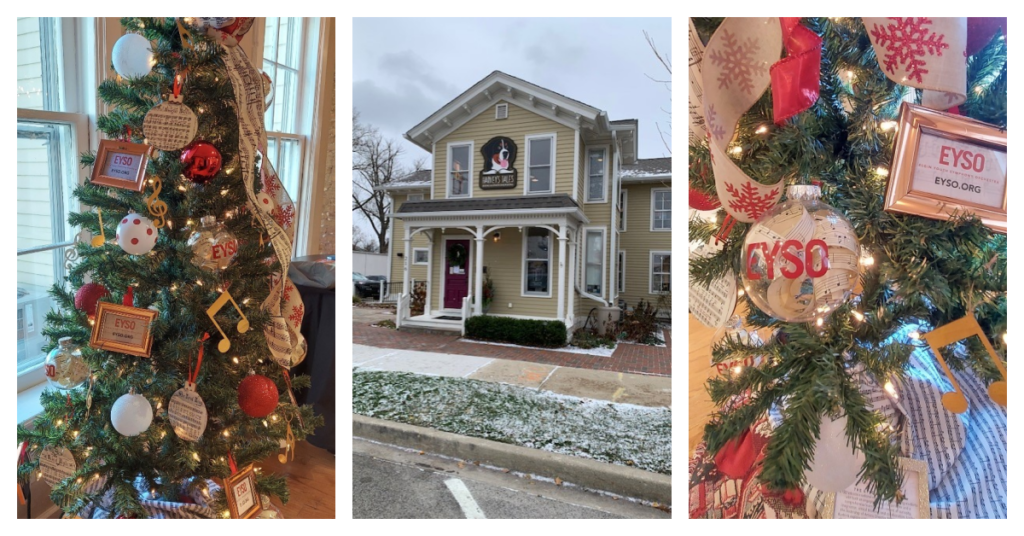 EYSO's Geneva Giving Tree
EYSO is excited to be participating in the 13th Annual Geneva Giving Tree event organized by the Geneva History Museum. Visit our tree at Harvey's Tales located at 216 James St., Geneva. Trees will be on display from November 22 through January 1. For more information on this community wide fundraiser, visit http://www.genevahistorymuseum.org/. 
November
11.23-11.27.2022: EYSO offices closed for Thanksgiving Holiday
11.29.2022: Giving Tuesday 
December
12.2.2022: Greater Elgin's Sing-Along Handel's Messiah at Blizzard Theatre, ECC- 7PM- tickets available at https://elginsing-alongmessiah.org/
12.3.2022: Maud Powell String Quartet at Harvey's Tales- 1PM, free to public
12.4.2022: Hanson String Quartet at Harvey's Tales- 11AM, free to public 
12.11.2022: Sterling Brass Quintet and Maud Powell String Quartet at the St. Charles Public Library- 2PM, free to public
12.16.2022: Honors Flute Trio at the Elgin Downtown Neighborhood Association's Holiday Market at The Ashbury- 4:20PM, free to public
12.21.2022: National Make Music Winter Day Event at Hawthorn Hills Nature Center- 4PM to 6PM, free to public
12.23-1.1.2023: EYSO offices closed for holiday break
January 
1.8.2023: 12th Annual Faculty Recital
1.8.2023: Rehearsals Resume
1.22.2023: NOTES 2023 Kick-Off
BLACK FRIDAY SALE- 35% OFF ENTIRE STORE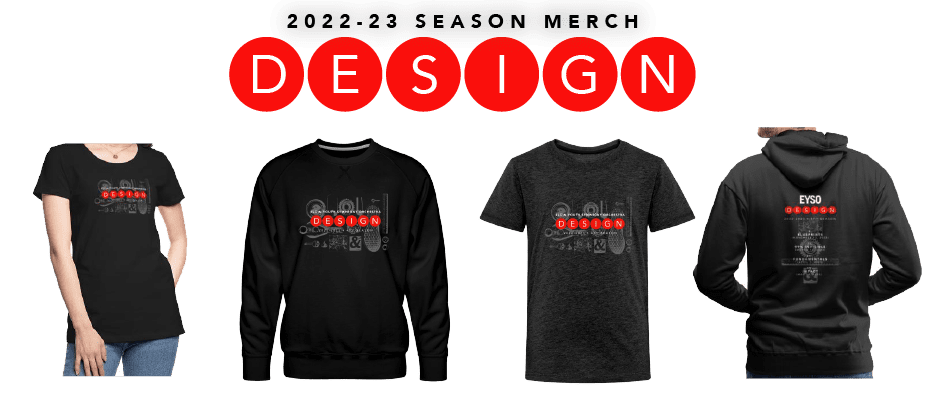 Simple Ways to Support EYSO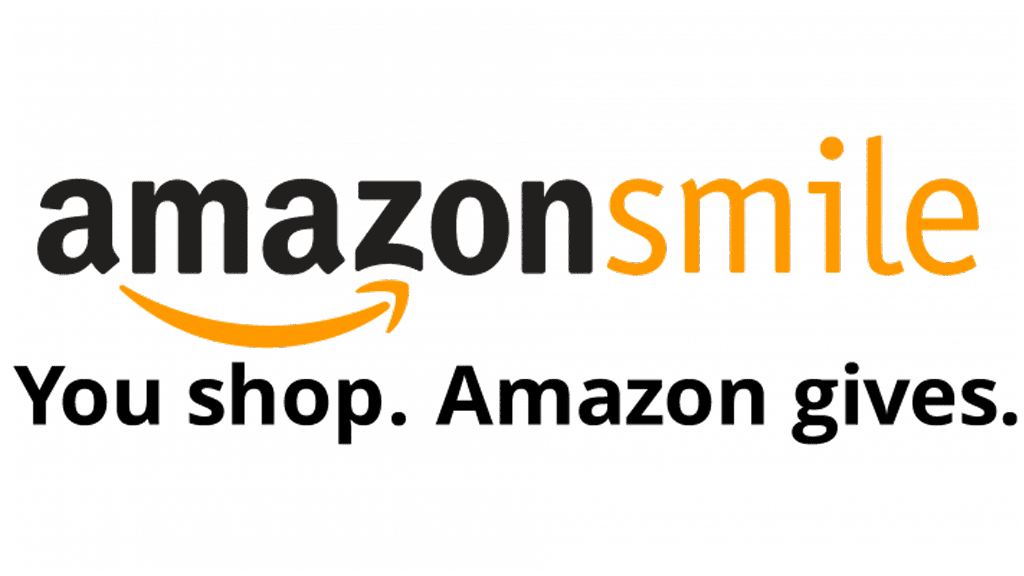 If you're an Amazon shopper, please bookmark: smile.amazon.com and select "Elgin Youth Symphony Orchestra" as the nonprofit to support. This is an easy way to give to EYSO doing what you're already doing. Every amount adds up and is a great help to our fundraising efforts.
If you'd like to be notified by email when these monthly newsletters are posted, please click the button below to sign up.