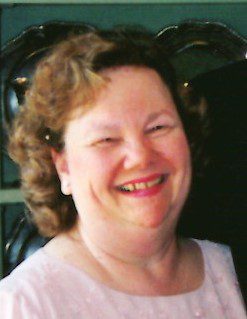 IN MEMORY OF KATHY MATTHEWS

The EYSO family was saddened this week to learn of the passing of our former executive director, Kathy Matthews.
During her nearly 20 years with EYSO, Kathy was a prime architect of the foundation upon which EYSO today continues to build.
As noted in her
obituary
, "Her organizational skills and love for youth came together powerfully when she accepted an invitation to volunteer-manage the Elgin Youth Symphony Orchestra in 1999. Over the next 17 years, as Executive Director, she helped nurture a small EYSO of 65 kids into a nationally-recognized program serving thousands of young musicians and their families."
Please join us in expressing condolences to Kathy's family.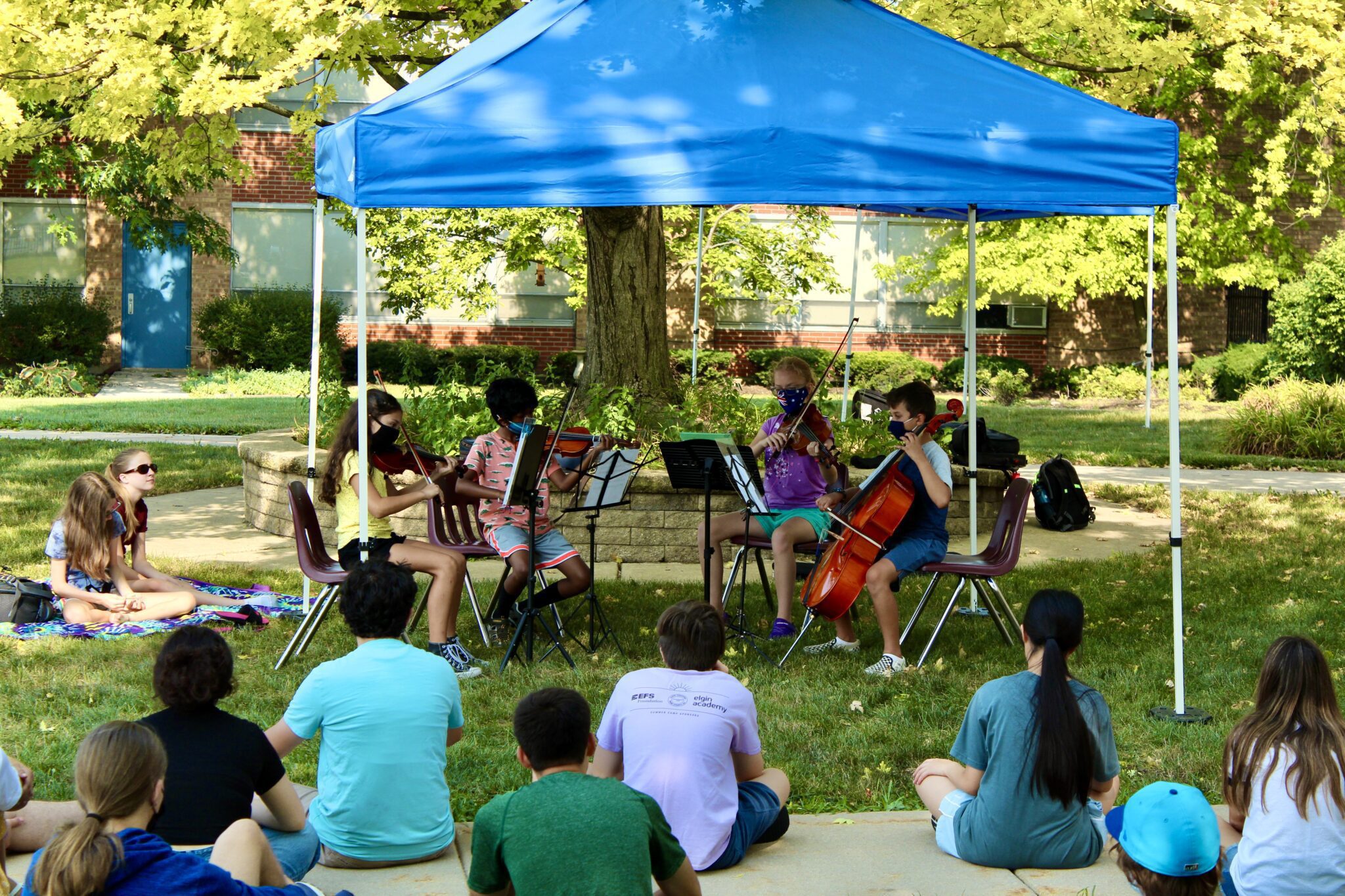 SUMMER CHAMBER MUSIC CAMP 2021
From July 26-30, EYSO hosted its 3rd annual Summer Chamber Music Camp (SCMC) on the grounds of Elgin Academy. For five days, SCMC's 34 students had the opportunity to experience the wonders of chamber music with their peers; be coached by members of the KAIA string quartet; enjoy virtual visits from celebrity artists including Rachel Barton Pine, Max Raimi, and Adrian Anantawan; and had the chance to discover the worlds of deep listening, composition, movement, and percussion through their daily exploratory classes. On Friday, July 30, the camp concluded with two in-person concerts to celebrate the achievements of the nine string ensembles that made up EYSO's 2021 Summer Chamber Music Camp.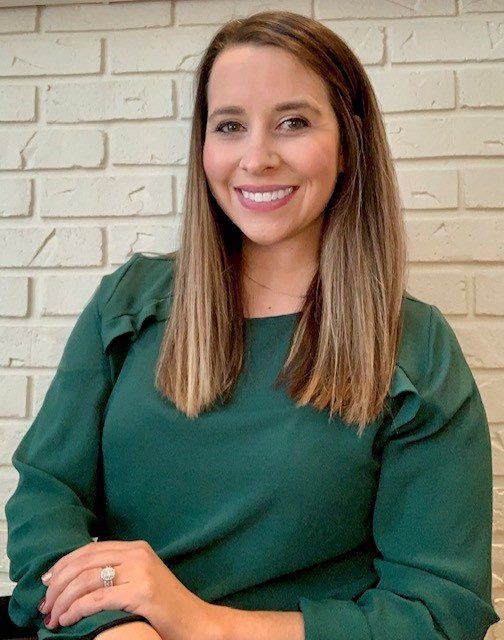 WELCOME KYLA BRITTAIN TO THE EYSO!

Please join us in welcoming the newest addition to the EYSO! Kyla Brittain, EYSO's new Director of Development , will spearhead our fundraising efforts; engaging current donors and fostering new relationships and funding sources throughout the community. Kyla has an extensive background in fundraising and events, having most recently worked with Fox Valley United Way and Max McGraw Wildlife Foundation. Kyla is a life-long resident of Elgin where she currently resides with her husband John and daughter Rosie. 
Kyla can be reached via phone at (847) 558-2246 or email at kbrittain@eyso.org.

SEASON THEME flipped TO GUIDE EYSO'S 46TH SEASON

Our 46th season is quickly approaching... What happens when you turn things uʍop ǝpısdn? New meanings, amazing possibilities, and alternative realities reveal themselves, showing new ways to make sense of the world around us. Artists, philosophers, and visionaries know that a new perspective can make a world of difference, a little push can go a long way—and when we throw out the rulebook, anything can happen… 
Concert Dates
Negative Spaces (November 14, 2021) 
For every action… (March 13, 2022) 
Through the Looking Glass (May 8, 2022)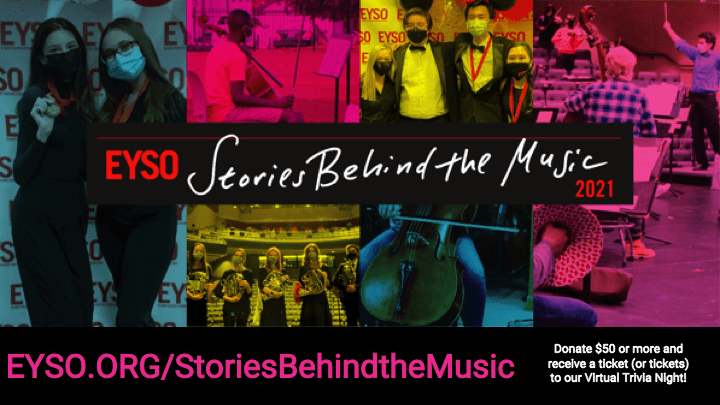 STORIES BEHIND THE MUSIC

With immense gratitude, we want to announce EYSO surpassed our Stories Behind the Music fundraising goal raising a total of $33,291. A special thank you to the Ainsworth family for their challenge match of $15,000. The success of this campaign is because of YOU! Without you, EYSO could not continue to enrich the lives of their students, families and communities. THANK YOU!
Spotlight on EYSO board members, students, volunteers, and alumni. Get to know EYSO in a whole new light!


 • BOARD MEMBER •
EYSO SPOTLIGHT: DIANE STREDDE
Diane Stredde was a charter member of Elgin Area Youth Orchestra, which was later renamed Elgin Youth Symphony Orchestra. In fact, she was the program's entire viola section for the 1976-77 season!

Diane has been involved in music in one way or another her entire life with viola as her primary instrument. She also plays piano, guitar, and ukulele, as well as tenor and bass steel pan. Diane's EYSO experience began during her senior year of high school, when the organization's founding director Robert Hanson asked her to join the program. "I had no idea the tremendous impact that experience would have on my future," Diane says. "I gained a confidence that year that enabled me to venture into many musical experiences I might not otherwise have tried."

After that year, Diane went on to the University of Illinois where she performed in the symphony and was hired to play viola in the opera orchestra of Porgy and Bess starring William Warfield. When she returned from college, she was the EYSO Operations Manager for several years, played viola in a community orchestra and in several community musicals, and taught both viola and piano.

Recently, she was elected to the EYSO Board of Directors. "I really love that now I can support EYSO in helping students change their lives through music," she says. Diane was recently instrumental in the Stories Behind the Music fundraising campaign as member of the board's Special Events committee and is currently co-chair of the board's Alumni Engagement committee.

Diane continues to perform and recently joined the Elgin Community College (ECC) Jazz Band playing electric viola and steel pan. She also performs with the ECC Steel Band playing tenor or bass pans. She even plays in the ECC Guitar Ensemble.

She has also dabbled in arranging music. For steel pan, she arranged ZZ Top's "Cheap Sunglasses" and wrote an arrangement of the Beatles' "Eleanor Rigby" for guitar ensemble. She has performed both pieces with ECC ensembles.

Diane's personal and professional development during, and since, her days at EYSO extends far beyond music.

Her career has focused on process improvement, where her problem-solving abilities have helped numerous organizations improve process and reduce inefficiencies. Her work in that area has been recognized by many.

For instance, she was recognized as Outstanding Young Woman of Elgin for her plan to save a daycare from bankruptcy. Computerworld Magazine recognized her team at the Kane County Coroner's Office with a Laureate Status Award for a plan they developed for an automated system. And the YWCA has bestowed her with the Marguerite Henry Award for Communications at their annual Leader Luncheon.

Two words that mean SO much! We are grateful to ALL EYSO supporters. On that note, we'd like to highlight this month's special supporters...
THANK YOU FOR ENSURING EYSO'S LEGACY

USPLATE GLASS INSURANCE COMPANY
is the country's largest insurer of monoline glass, insuring glass in commercial buildings like stores, hotels, and schools. At the helm of this successful company is former EYSO board member Joel Cohen. Mr. Cohen and his wife Dr. Perla Benrubi are the parents of Leah Benrubi who was in EYSO for nine years. They have been among EYSO's top supporters throughout that time and since through generous financial gifts, as well as sharing their time and talent. Recently, Mr. Cohen gifted EYSO with financial support that will help ensure EYSO's ability to make needed investments to continue sustainable growth. Thank you, Joel & Perla, for your legacy of support!
Last year, during our first-ever
Stories Behind the Music
campaign, Mr. Cohen shared his EYSO experience with his daughter Leah. Please take a moment to listen to this endearing
story.

THANK YOU FOR YOUR SUPPORT

EYSO is proud to announce grant support from the
Hoffer Foundation.
The Hoffer Foundation is the charitable foundation for
Hoffer Plastics,
a top-rated leader in custom plastic injection molding. The Hoffer Foundation has been a longtime EYSO supporter. Thank you for your support of EYSO and for all you do to improve the lives of Elgin families.
AUGUST
08.27- 08.29.2021:
 Fall Camp Weekend 
SEPTEMBER
09.05.2021:
CMI Registration Deadline
09.12.2021:
First ECC Rehearsal (Prelude, Sinfonia, Philharmonia, Youth Symphony, Percussion Ensemble), Season Kick-Off Meeting, Primo Day at ECC
09.19.2021:
Rehearsal begins for Brass Choir, Sinfonia Philharmonia Percussion Ensemble, and Chamber Music Institute
Simple Ways to Support EYSO
If you're an Amazon shopper, please bookmark:
smile.amazon.com
and select
"Elgin Youth Symphony Orchestra"
as the nonprofit to support. This is an easy way to give to EYSO doing what you're already doing. Every amount adds up and is a great help to our fundraising efforts.
THANK YOU FOR TAKING NOTE!
If you'd like to be notified by email when these monthly newsletters are posted, please click the button below to sign up.