WANDERERS

This Sunday, March 14

(2 PM, 4:30 PM, 7 PM)
The concerts will livestream at
EYSO.org/Concert
CONVERSATIONS WITH STAFF - ONE MORE DATE!

Join our next "Conversations with Staff" on March 29 at 7 PM
In addition to our two Virtual Open Houses (February 21 & April 18), we are excited to host a series of three "Conversation Episodes" with EYSO staff this spring. These 30-minute chats offer an opportunity to interact with the EYSO team outside of Sunday rehearsals for a different kind of behind-the-scenes experience. On March 29, we will be joined by Philharmonia Conductor Anthony Krempa, Brass Choir Director Dan Sartori, and Chamber Music Institute Director Roslyn Green. Click
here 
to join us on Zoom at 7:00!
AUDITION APPLICATIONS OPEN

Audition applications and helpful information can be found at
EYSO.org/Join-EYSO
"Why" and "How" videos located on this page are published in Spanish and English
Audition materials available in Spanish and English
Please share! Thank you!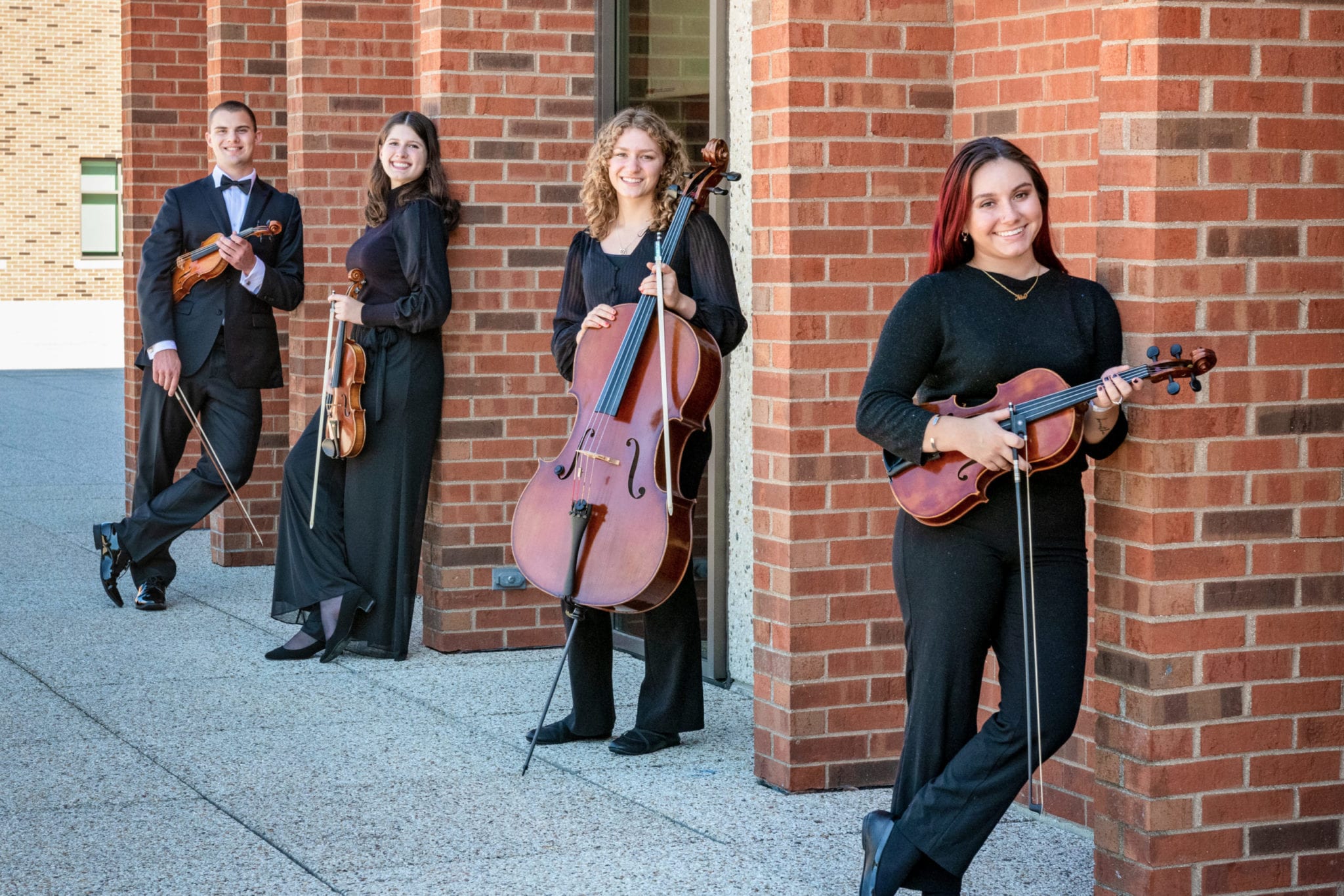 TAKING THE LEAD

EYSO's Honors Chamber Ensembles have been given a challenge this year: to devise their very own musical project to connect with the community. The "Taking the Lead" projects are unique to each ensemble, taking on the shape of the cares and ideas of the members of the groups.
This year's Hanson String Quartet is the first of the four ensembles to be entering the final phase of their project. Concerned that local seniors may be feeling isolated this year, they contacted seniors care homes across the region with an offer of a special musical performance, delivered by USB drive. While they are still gathering responses, at the most recent count 8 facilities will be receiving this special gift.
Cate Winsor shared some of her thoughts on the project:
How did you get the idea for this project?

In the midst of the pandemic, we thought it would be good to spread joy to the people who need it most. Sharing our love for music with people in the community is something we really enjoy and value doing, so this was a perfect opportunity.


How did you choose the community partners you contacted?

We looked around locally! There are some places that we know, and that we knew would be easy to contact. Some homes even had forms for applications as virtual performers!


Describe what these organizations are receiving from you.
We are going to be compiling full video performances of pieces we've recorded in our weekday rehearsals. This should span a duration of about 30 minutes.
Have you ever done anything like this before (in EYSO or elsewhere)
Not really, at least not as independently as this project is. I've shared some performances with my trio outside of EYSO on Facebook for outreach purposes, but it wasn't to anyone specifically, just to whoever it got to.
What has the response been like?
The response has been really positive! We got a lot of answers from the places we contacted, all of them really excited and ready for our plan to get to them!
- Written by Chamber Music Institute Director Roslyn Green
Spotlight on EYSO board members, students, and alumni. Get to know EYSO in a whole new light!


 • ALUMNI •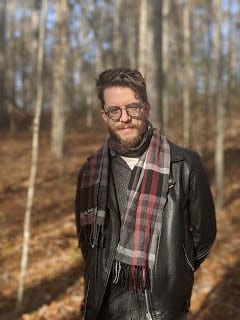 SPOTLIGHT ON EYSO ALUMNI ETHAN T. PARCELL
Ethan T. Parcell is a musician, artist, composer, and teacher based in Chicago, IL. He is in his fifth year as EYSO's Composer-In-Residence, and his latest work,
When My Buddy's Burdens Get Done (Two-step and Misstep),
will receive its premiere this Sunday in a side-by-side performance by Youth Symphony and Primo string players. Other recent works include
The New County Choruses,
an opera recorded by Focus Group, LLC, and released last month; and a collaborative composition project that Ethan wrote and performed with the students of EYSO's 2020 Summer Chamber Music Camp.
Ethan remembers his experience in the percussion sections of Philharmonia and Youth Symphony as happy and transformative times in his musical journey. "For all the jokes to be made about counting rests, it gives you a lot of time to soak in the rest of the music," he says. Listening critically to how great composers wrote and orchestrated ("What's the difference between first and fourth horns? How are chords voiced across the woodwind section?") made a lasting impact on the budding composer, who now recommends orchestral percussion playing as a key opportunity for his own composition students.
Former Artistic Director Randy Swiggum was an early champion of Ethan's music, arranging for his first fully composed woodwind quintet to be performed on an EYSO chamber music concert during Ethan's senior year of high school. "I barely remember what that piece sounds like, but what's really important is that it felt very legitimizing, and it felt like permission to treat composing as my craft," he recalls. Ethan now strives to pay that feeling forward by writing music that "lets people be themselves, especially people learning how to play instruments"—much of his work, outside of opera, is written for young people. "It just comes alive in their hands—[students] have so many more ideas than you can imagine when you first put a piece of paper in front of them."
Ethan holds a B.M. in Music Composition from Boston Conservatory. To see more of his work (music, writing, and drawings), visit his website,
ethantparcell.info.
Tune in this Sunday, March 14 at 7:00 pm to hear
When My Buddy's Burdens Get Done (Two-step and Misstep),
streaming live at
EYSO.org/concert.
For video clips from this Alumni Spotlight interview where Ethan discusses his new piece, writing for EYSO, his EYSO student days, and more, check out this
YouTube playlist.
- Article was written by Membership Coordinator and Music Librarian Emily Krasinski
Two words that mean SO much! We are grateful to ALL EYSO supporters. On that note, we'd like to highlight this month's special supporters...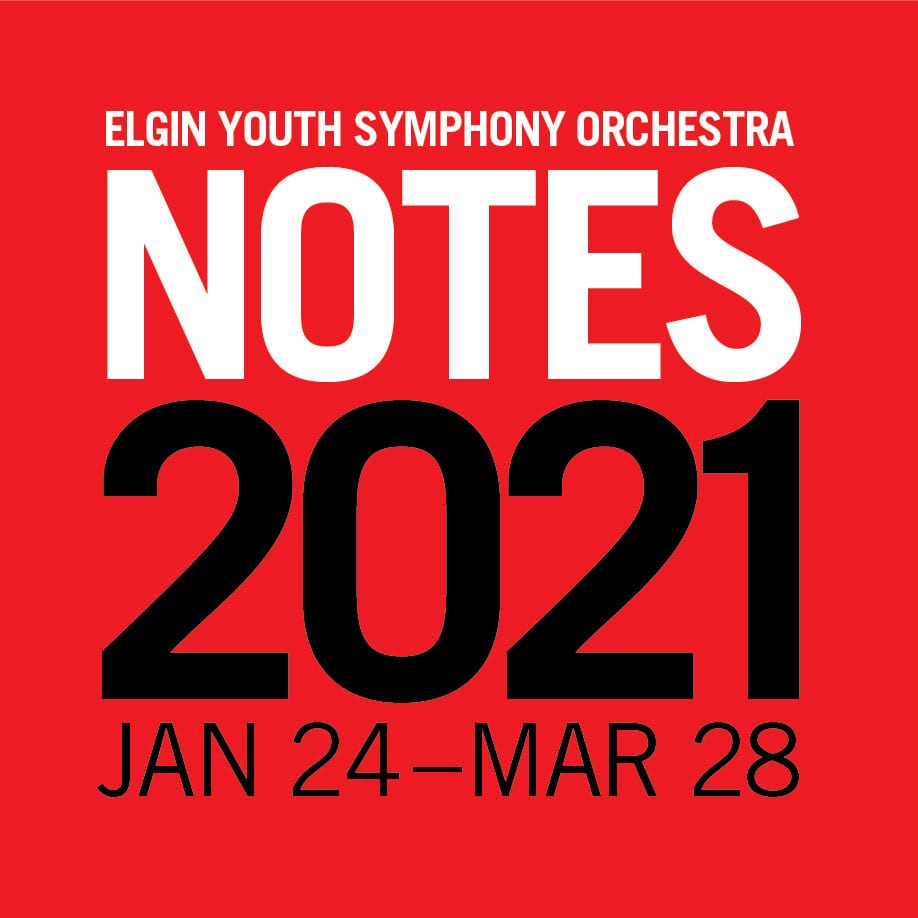 THANK YOU FOR SUPPORTING NOTES 2021

Thank you so much for supporting our students during their annual NOTES campaign.
The NOTES campaign is EYSO's annual student-led fundraiser where students "write notes" so they can "get notes" so they can "play notes". 
Families: There are only 15 days left!
Simple Ways to Support EYSO
If you're an Amazon shopper, please bookmark:
smile.amazon.com
and select
"Elgin Youth Symphony Orchestra"
as the nonprofit to support. This is an easy way to give to EYSO doing what you're already doing. Every amount adds up and is a great help to our fundraising efforts.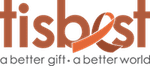 Tisbest.org
is fueling the movement to replace gifts of stuff with gifts of good that meaningfully connect individuals with important causes. EYSO is one of the nonprofit organizations gift card holders can support. Here's a list of all U.S. nonprofit organizations supported via tisbest.org:
All U.S. Charities (click here).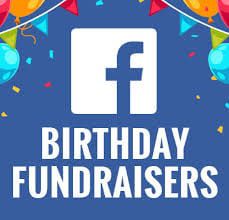 Are you an EYSO fan? Do you (or even your pet) have a birthday coming up? Consider hosting a Facebook birthday fundraiser benefitting EYSO. We will even send thank you birthday notes to your supporters. We can send electronic OR paper birthday thank yous. Simply send your list of birthday fundraiser supporters to our development director and we'll be happy to thank everyone accordingly. Reach out to Kari at KLChristensen@eyso.org. Happy Birthday!
THANK YOU FOR TAKING NOTE!
If you'd like to be notified by email when these monthly newsletters are posted, please click the button below to sign up.