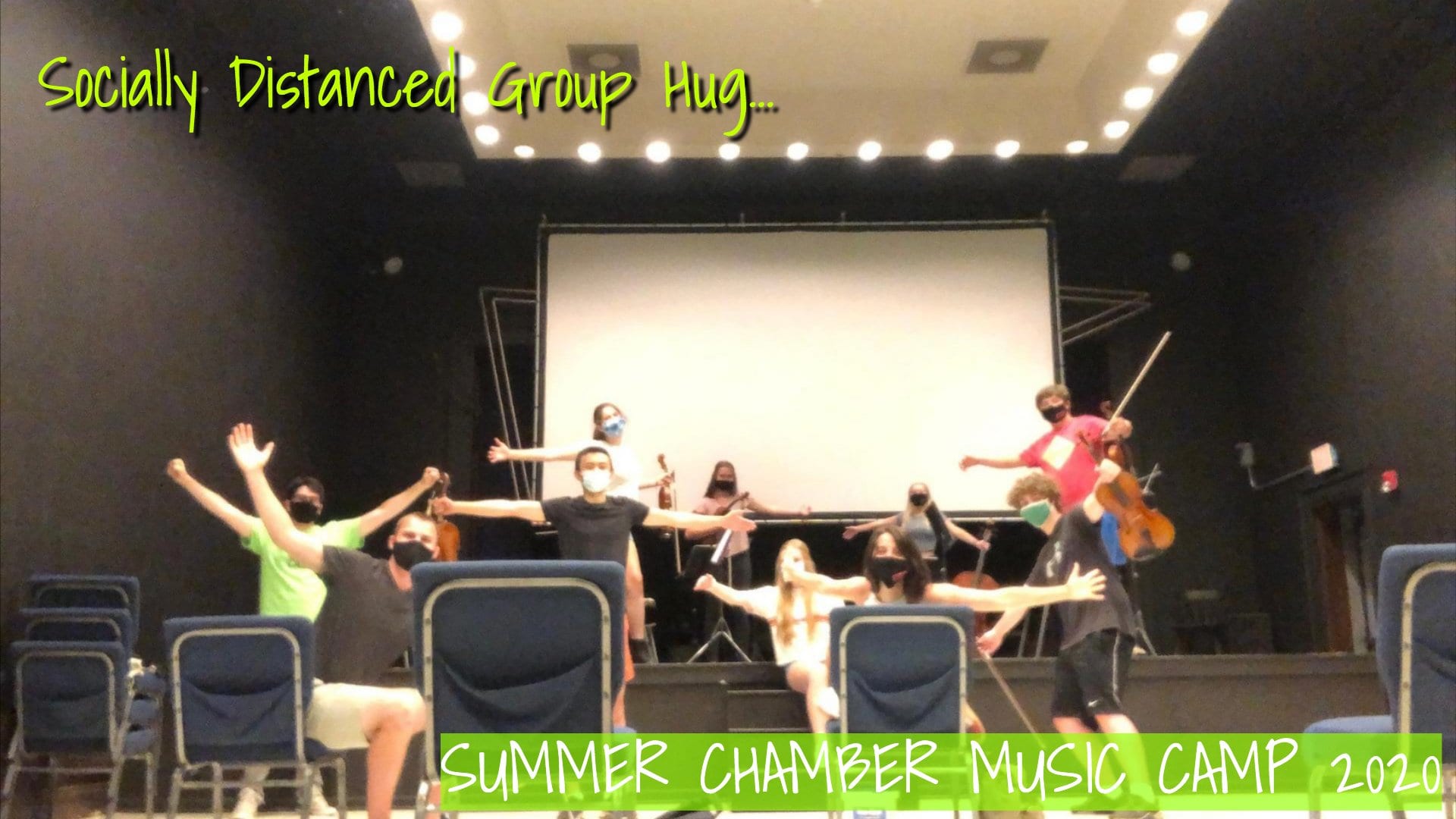 "Delight in the possibilities rather than the restrictions..."
These words, as expressed by
CMI Director Roslyn Green
, capture EYSO's approach to programming during the pandemic. Looking at life through a different lens is the EYSO way. Pivoting and adapting rather than halting
allowed 30 summer camp students a joy-filled week of music making.
For many students, this was the first time they were able to create music in a group setting since the pandemic began.
The live-streamed camp concert allowed for more safe gathering (with a limited audience). An air of awkwardness was noted by staff as the concert began--quickly dissipating as the joy of music making took over. The joy the arts bring to the artist and the onlooker are why we choose to adapt and delight in possibilities.
The arts are important to young people, especially during difficult times. We are fortunate in many ways. Small numbers and generous space made our camp possible. Many of the same methods will be used during our new season,
Myths & Legends
, beginning at the end of August. This season, we are serving more than 300 students.
We are forever grateful to the leadership at Elgin Community College (ECC)
. Again, without generous donations of space and other resources, our season would not be possible. Beyond space, a lot of creative thinking is going into programming this season--both from ECC and EYSO leadership.
We recently held a Q&A session for parents, which was recorded and is available here for viewing.
We are sharing this broadly hoping to help others with what we've learned.
The pandemic is keeping us a part physically, while bringing us together through thought. Keeping a positive attitude, curiosity alive, and communication strong is the foundation for ingenuity. We look forward to sharing the joy of music making in new and different ways.

Until the next time we see you (virtually or in person) we offer you a "socially distanced" hug!

(The photo above was taken at Summer Chamber Music Camp 2020 in Sears Gallery at Elgin Academy)