Summer Chamber Music Camp 2020!
July 2020 marked our second
Summer Chamber Music Camp (SCMC).
What is SCMC? SCMC is a weeklong camp focused on chamber music. The camp features in-residence ensemble, KAIA String Quartet, and many other activities. Camp took place from July 27 - July 31 at Elgin Academy (near downtown Elgin). SCMC started in 2019 as a way to connect with local music students--regardless of EYSO membership.
Chamber music means small group sizes. Small groups and Elgin Academy's expansive campus (and beautiful weather) allowed for a safe and fun experience for all. The camp ended in a free concert--LIVE-STREAMED! A momentous event for EYSO, this was our first ever live-streamed concert. Check out the concert and detailed program
here.
While you're there, head over to our
photo and video page
for more from camp.
THANK YOU to all who made Summer Chamber Music Camp 2020 possible! Please visit the
concert page
to learn about camp supporters.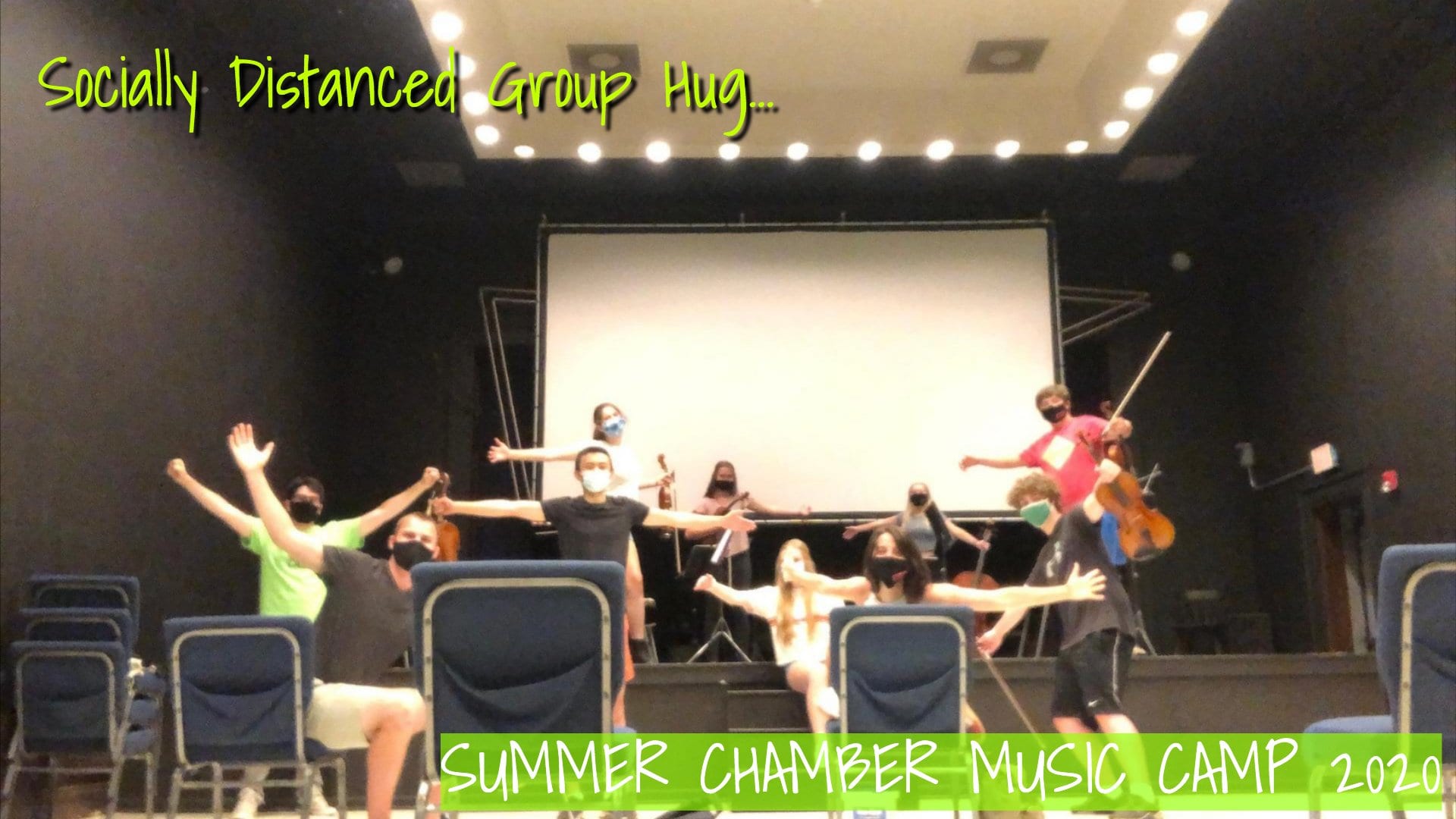 "Delight in the possibilities rather than the restrictions..."
These words, as expressed by
CMI Director Roslyn Green
, capture EYSO's approach to programming during the pandemic. Looking at life through a different lens is the EYSO way. Pivoting and adapting rather than halting
allowed 30 summer camp students a joy-filled week of music making.
For many students, this was the first time they were able to create music in a group setting since the pandemic began.
The live-streamed camp concert allowed for more safe gathering (with a limited audience). An air of awkwardness was noted by staff as the concert began--quickly dissipating as the joy of music making took over. The joy the arts bring to the artist and the onlooker are why we choose to adapt and delight in possibilities.
The arts are important to young people, especially during difficult times. We are fortunate in many ways. Small numbers and generous space made our camp possible. Many of the same methods will be used during our new season,
Myths & Legends
, beginning at the end of August. This season, we are serving more than 300 students.
We are forever grateful to the leadership at Elgin Community College (ECC)
. Again, without generous donations of space and other resources, our season would not be possible. Beyond space, a lot of creative thinking is going into programming this season--both from ECC and EYSO leadership.
We recently held a Q&A session for parents, which was recorded and is available here for viewing.
We are sharing this broadly hoping to help others with what we've learned.
The pandemic is keeping us a part physically, while bringing us together through thought. Keeping a positive attitude, curiosity alive, and communication strong is the foundation for ingenuity. We look forward to sharing the joy of music making in new and different ways.

Until the next time we see you (virtually or in person) we offer you a "socially distanced" hug!

(The photo above was taken at Summer Chamber Music Camp 2020 in Sears Gallery at Elgin Academy)
Spotlight on EYSO board members, students, and alumni. Get to know EYSO in a whole new light!


 • ALUMNI & STUDENTS •
Front Yard Koussevitzky Bass Concerto
Upon learning about the Front Yard Koussevitzky Bass Concerto, we reached out to the conductor (a recent EYSO alum from 2020) Marina Akamatsu. Marina shared the following with us:

"The soloist for the Koussevitzsky Double Bass Concerto, Lauren Makinney, was originally supposed to perform the first movement with her school orchestra. However, she was unable to do so, considering the pandemic-y circumstances. So, everyone (34 musicians in total) got to work and made the succinctly titled "West Suburban Community Youth Volunteer Orchestra of the Greater Chicagoland Area", or WSCYVOGCA for short. They chose green as their trademark color as it was between the CYSO blue and EYSO red, representative of the variety of musicians working in the orchestra. With the help of the promise of free food, there were two and a half rehearsals, all with strict social distancing and mask wearing. The final result was a live streamed and recorded concert, and some of the first in-person playing everyone had experienced in a while. All of the organization, rehearsing, technology, and musical arrangement was student led and executed."

EYSO members/alumni who participated: Marina Akamatsu (alum), Molly Gruman (current), Ryan Morris (alum), Aidan Murray (current), Preethi Navalpakkam (alum), and Timothy Holman (alum).

Order of photos: Marina Akamatsu, conductor; Lauren Makinney, soloist; Ryan Morris, cellist; and Timothy Holman, violist (in the back).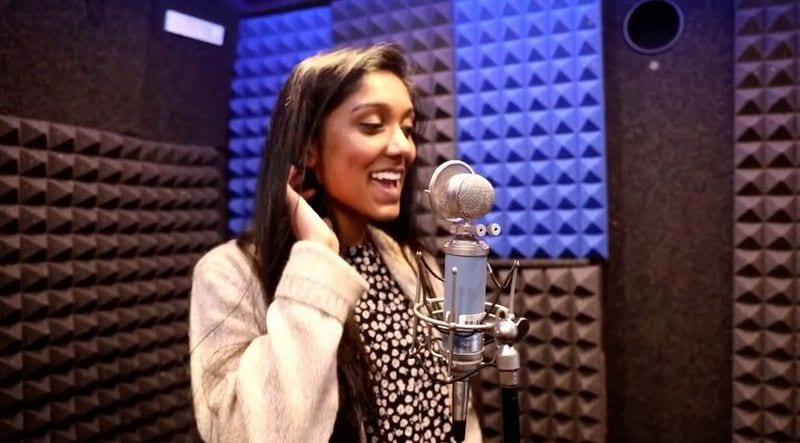 "Naperville teen Chandra Gangavarapu's desire to promote mental wellness through music took a diversion this spring when the coronavirus pandemic hit."
Read more here to learn about how Chandra is using music to impact mental wellness.
(article and photo credit: Suzanne Baker, Naperville Sun)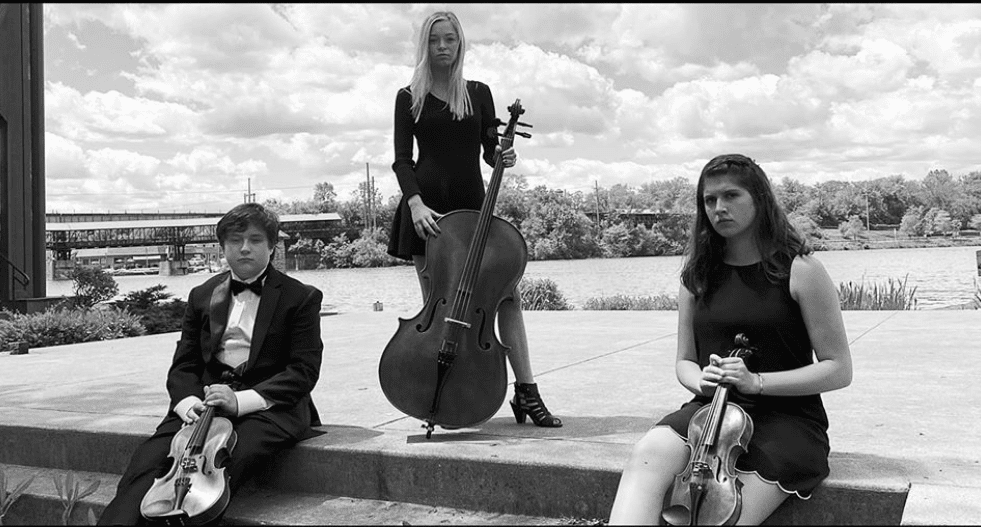 The Vivace Trio is made up of current EYSO members: Cate Winsor, violinist; Harry Graham, violist, and Kennedy Buehler, cellist. The trio is making their public debut at Billy Bricks (Elgin, IL)--this Saturday. Hear the trio perform a wide range of classical favorites and 20th century contemporary hits on August 15th at 5:30 pm. Visit the Facebook event to learn more
here
.
Two words that mean SO much! We are grateful to ALL EYSO supporters. On that note, we'd like to highlight this month's special supporters...

Gratitude for More Than Two Decades of Generosity
Since 1998, the EFS Foundation has distributed over $21 million to the Elgin community.
With the Foundation's recent announcement to disband
, EYSO and several area nonprofits were surprised with unanticipated donations. The $80,000 donation presented to EYSO in July left us astonished and filled with gratitude. This donation came at a time when fundraising is exceedingly difficult. We are in awe over the generosity of the EFS Foundation. This funding is helping to ensure a successful 2020-21 season and beyond. With much joy and gratitude—THANK YOU EFS Foundation!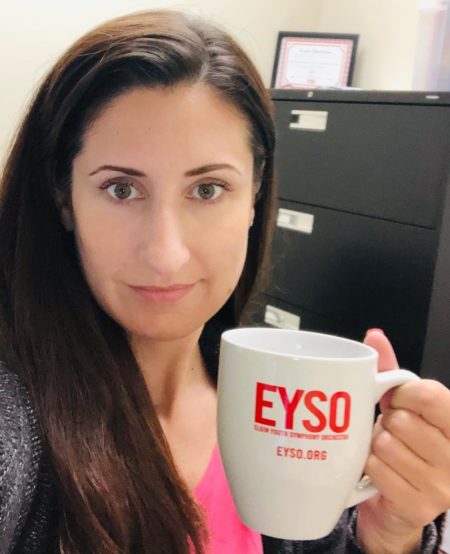 Contribute to Taking Note
Spotlight
is a new section in
Taking Note.
I'd love to hear from families and alumni. Part of our mission includes preparing students to develop into well-rounded and thoughtful communicators, and leaders in their sections, ensembles, and communities. EYSO was established in 1976, during a typical season, EYSO serves nearly 400 students from more than 70 communities--that's a lot of people making impact in A LOT of communities!
Whether or not directly related to music, if you are or were associated with EYSO and impact is being made, please share.
If you are interested in possibly contributing to
Taking Note
, please contact me. Call, email, or reach out on social media--whatever is your preferred method of reaching out. You can reach me at: KLChristensen@eyso.org, (847) 558-2246, or message me via any one of our social media platforms. I look forward to hearing from you.
Thank you so much for being a part of EYSO! YOU are genuinely appreciated!
--Kari Christensen, Dir., Development & Community Engagement (KLChristensen@eyso.org, 847-558-2246)
Simple Ways to Support EYSO
If you're an Amazon shopper, please bookmark:
smile.amazon.com
and select
"Elgin Youth Symphony Orchestra"
as the nonprofit to support. This is an easy way to give to EYSO doing what you're already doing. Every amount adds up and is a great help to our fundraising efforts.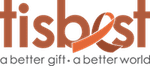 Tisbest.org
is fueling the movement to replace gifts of stuff with gifts of good that meaningfully connect individuals with important causes. EYSO is one of the nonprofit organizations gift card holders can support. Here's a list of all U.S. nonprofit organizations supported via tisbest.org:
All U.S. Charities (click here).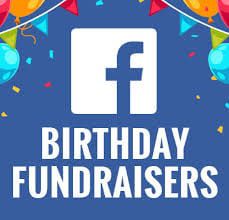 Are you an EYSO fan? Do you (or even your pet) have a birthday coming up? Consider hosting a Facebook birthday fundraiser benefitting EYSO. We will even send thank you birthday notes to your supporters. We can send electronic OR paper birthday thank yous. Simply send your list of birthday fundraiser supporters to our development director and we'll be happy to thank everyone accordingly. Reach out to Kari at KLChristensen@eyso.org. Happy Birthday!
THANK YOU FOR TAKING NOTE!
If you'd like to be notified by email when these monthly newsletters are posted, please click the button below to sign up.