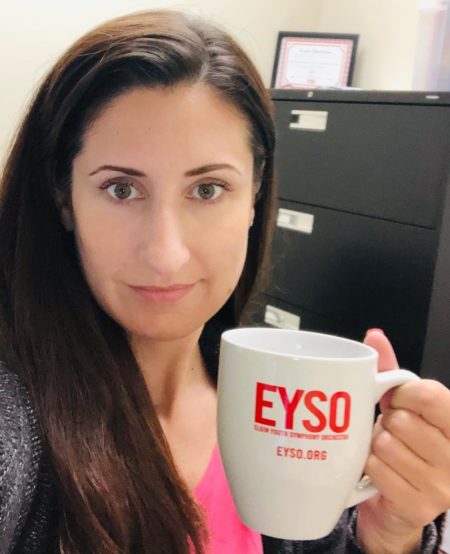 Your Creativity and Insight Are Needed!
Thank you for subscribing to our newsletter.
Taking Note
is one way we keep in touch with our supporters. COVID-19 has changed all of our lives dramatically and created challenges. But with every new challenge comes opportunity.
Our 2020-2021 fiscal year started July 1st, with that comes a new budget and need to raise funds to keep this great organization alive. One challenge we are facing is fundraising events. Events like
Springboard
cannot take place in its usual format because of COVID-19. I have seen a lot of great ideas popping up from other organizations, but this environment is all new territory.
I know there are plenty of creative and insightful EYSO fans out there.
I'd love your help in generating ideas for fun fundraising events that will work in our new fundraising environment. If your interested in being a part of my team, please contact me.
Feel free to email, call, text, or reach out on social media--whatever is your preferred method of reaching out. Here's my contact info: KLChristensen@eyso.org, (847) 558-2246, or message me via any one of our social media platforms. I can't wait to dive into these new events we will create together. Thank you so much for being a part of EYSO! YOU are genuinely appreciated!
--Kari Christensen, Dir., Development & Community Engagement (KLChristensen@eyso.org, Call or text: 847-558-2246)