Stories Behind the Music 2020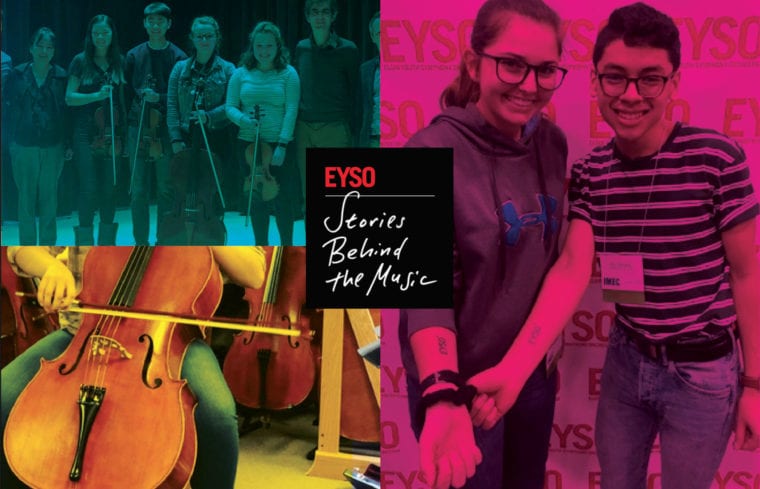 Join us for a storytelling journey where you will experience personal stories from staff, students, alumni, board members, and others with a personal connection to EYSO.
Finding ways to connect–when we are required to remain separate–is challenging. Since 1976, EYSO has been a place of connection and belonging for hundreds of young people. EYSO families value the sense of community that is such an important part of EYSO, making coming together and forging ahead even more important.
Why are we doing this? To raise awareness and to raise funds.
Visit: https://www.eyso.org/special-events/stories-behind-the-music/
To hear our stories. Thank you for listening!