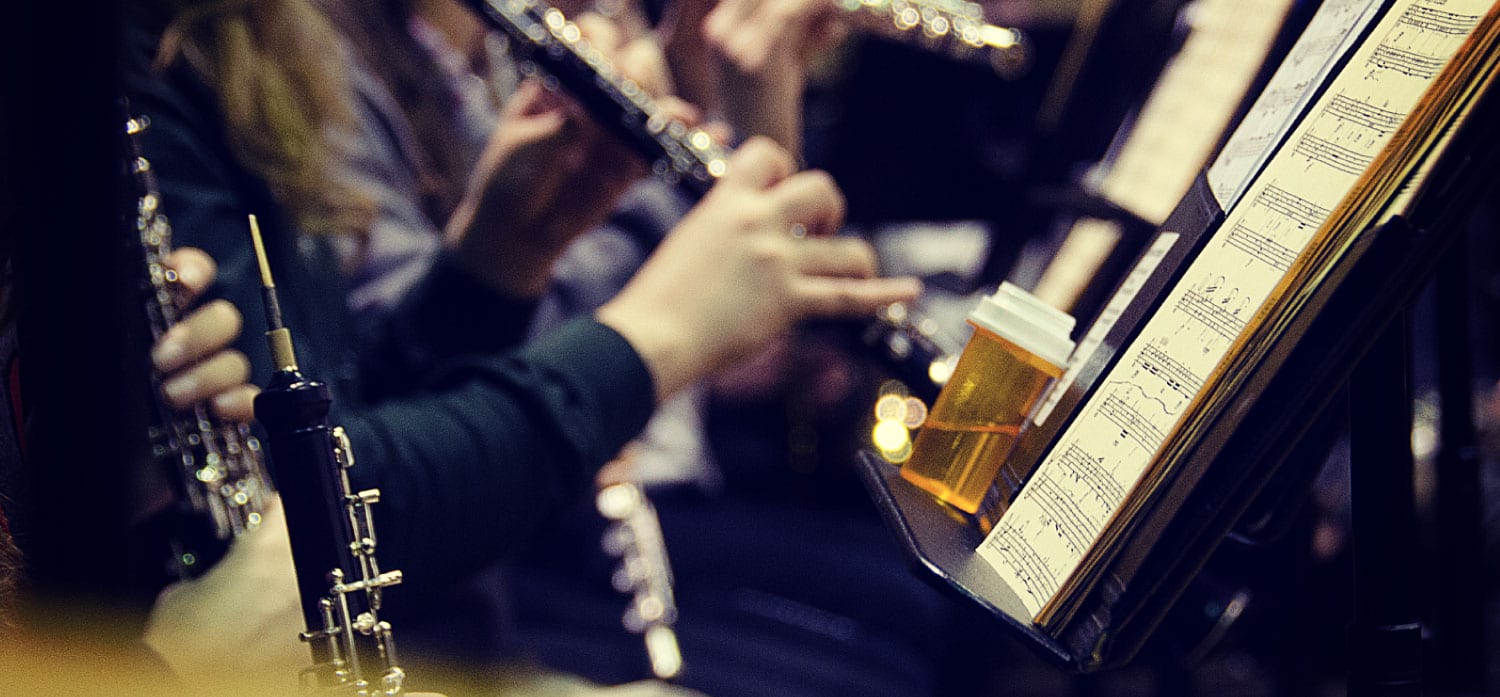 Fall Camp, an EYSO tradition, welcomed new and returning students each year for three days of music, stories, games, and community building at the beautiful Riverwoods campus in St. Charles, IL.
Emily Krasinski, an EYSO alum (horn, 2011-14) now studying music education at Vanderbilt University, remembers her first Fall Camp experience:
EYSO showed me the importance of learning how to think about music, not just play it. My very first EYSO Fall Camp as a member of Philharmonia was a transformative experience…. Yes, I was playing great music, but I quickly learned that the EYSO philosophy was much, much bigger than the music.
We started our exploration of some monuments of symphonic music like Dvorak's New World Symphony and Mahler's "Titan" Symphony, pieces that stand like monumental tributes like Copland's Lincoln Portrait, and pieces that raised questions, like Hamilton Harty's Irish Symphony. Primo Orchestra, besides sounding fantastic, got to meet the Youth Symphony members they'll collaborate with next semester.
Once again, a veritable army of volunteers helped serve over 1000 meals and snacks over the weekend (including 67 pizzas, 113 feet of sub sandwiches, and about a million cookies!).
And all of us got to watch lots of new friendships blooming among kids who arrived as strangers, in the cheerful generosity of spirit that characterizes the EYSO.
Thanks to everyone who helped make Fall Camp 2015 our largest and most exciting ever!