EYSO's A Night at the Movies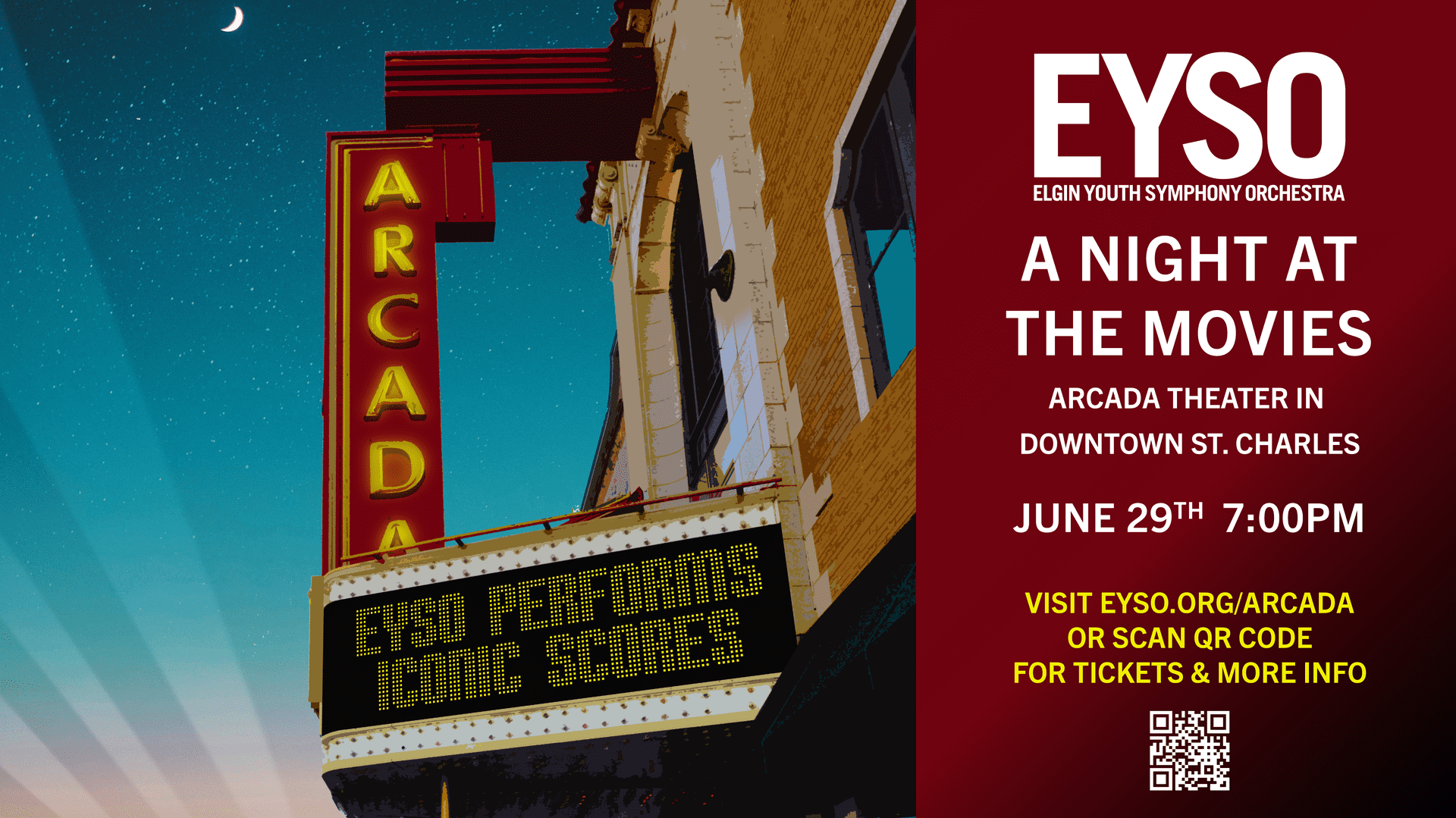 The award-winning Elgin Youth Symphony Orchestra (EYSO) is bringing a night full of movie music and magic to the Arcada Theater in downtown St. Charles. Youth Symphony, EYSO's flagship orchestra for advanced high school musicians, will perform A Night at the Movies on Wednesday, June 29, 2022, at 7:00 p.m.
Made-for-Hollywood film scores by distinguished contemporary composers (think John Williams and Howard Shore) will be performed alongside classical selections by German composer Richard Strauss and American favorite Leonard Bernstein. Movie lovers of all ages will enjoy unforgettable music from blockbuster movies including Pirates of the Caribbean, West Side Story, Lord of the Rings, Star Wars, West Side Story, Casablanca, and more.
Tickets for A Night at the Movies are $25 for adults and $12 for seniors, students, and children. Tickets are available exclusively from EYSO and can be purchased at https://www.eyso.org/arcada.
The Illinois Council of Orchestras has recently recognized EYSO with three prestigious awards: Orchestra of the Year, Conductor of the Year (honoring Artistic Director Matthew Sheppard), and Programming of the Year.