Elgin Symphony Orchestra names EYSO artistic director as education conductor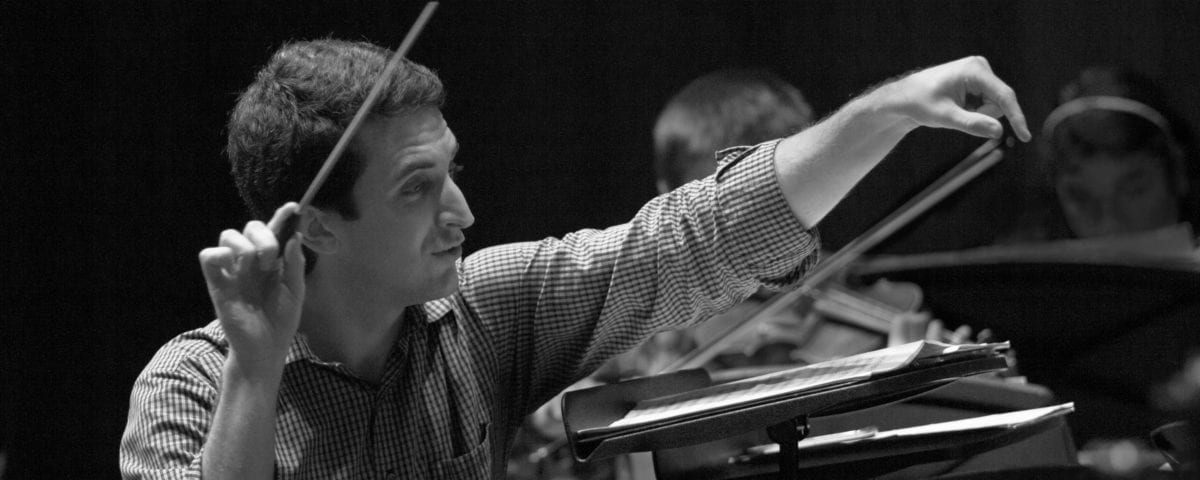 To read the full Daily Herald story, please click here: Elgin Symphony Orchestra names EYSO artistic director as education conductor
Elgin Symphony Orchestra Announces Artistic Director of Elgin Youth Symphony Orchestra as Education Conductor
The ESO is now in the final stages of confirming Matthew Sheppard to be its next Education Conductor. Since taking over as artistic director of the Elgin Youth Symphony Orchestra (EYSO), Sheppard has consistently demonstrated not only great music and pedagogical talent, but also an enthusiasm for music education that is infectious. In his new role, we will be able to harness that enthusiasm to enhance the offerings of the Ainsworth Concerts for Youth and the ESO and EYSO will be able to coordinate educational outreach efforts to the benefit of music education in the Northwest Suburbs.
Sheppard will select the annual concert theme and pick repertoire to support the theme. He will work with the ESO education committee to develop supporting materials for the educators who participate in the program. As the relationship develops, it is the hope of the ESO and EYSO that we can use the in-school outreach work of the EYSO honors chamber ensembles to introduce students to the works that they will later hear on stage with full orchestra. The effect should be a much deeper relationship with the music that is introduced.
Sheppard leads a career as both performer and teacher. Outside of EYSO, he serves as music director of the University of Chicago Chamber Orchestra, the Gilbert and Sullivan Opera Company of Chicago, and the Hyde Park Youth Symphony.
Sheppard has guest conducted orchestras in North and South America, including the Orquesta Sinfónica Nacional del Paraguay, the Champaign Urbana Symphony Orchestra, and the Lake Geneva Symphony. As an educator, conductor, and clinician, he is highly regarded for his passionate musicianship and technical ability, and he regularly leads masterclasses on playing and conducting in Chicago and abroad.
Sheppard studied under Donald Schleicher as a doctoral candidate in orchestral conducting at the University of Illinois. Before moving to Illinois, he attended Penn State University and earned bachelor's degrees in Liberal Arts, Music Education, and Music Performance as well as a master's degree in orchestral conducting under the tutelage of Max Zorin (violin) and Gerardo Edelstein (conducting).
As the ESO and EYSO share common parentage and so much wonderful history, both are excited to work together in this way. 
About the ESO
For over 70 years the Elgin Symphony Orchestra is unmatched for programming an entertaining, informative and relaxing cultural experience. The ESO has won Illinois Professional Orchestra of the Year an unprecedented four times – in 1988, 1999, 2005 and 2016 – and works to create an enjoyable entertainment experience that goes beyond the magnificent music performed by some of the best musicians in the region. The ESO is a world-class orchestra providing quality musical explorations that are entertaining, hassle-free and conveniently located close to home in the western suburbs. Visit ElginSymphony.Org to learn more about the ESO's many activities in the community.
About EYSO
EYSO serves nearly 400 students from 70 Chicagoland communities and has a national reputation for providing students with an engaging musical experience and a comprehensive learning environment of curiosity, imagination, critical thinking, and collaboration. Students explore a thematic curriculum each season – one which helps students develop artistically and technically, and prepare them for a future of complex ideas, creative risk-taking, and leadership as global citizen. This approach has led hundreds of alumni to successful careers as professional musicians, educators, and strong leaders in every field. The 2019-20 season theme is MOVE and explores the rich traditions of Dalcroze, ballet, and folk dance. Collaborations have included work with Joffrey Ballet artist Luis Vazquez, and the season will culminate with an online performance at 7 pm, Sunday, May 10th. See eyso.org/concert for details.