Alumni News – Issue 1, April 2021

Dear EYSO Alumni,
It's my great honor to connect with you in our first ever EYSO Alumni Newsletter! My name is Peter Van Nortwick, and I am a member of both the alumni and the Board of Directors at EYSO—which makes this role in building and maintaining alumni relations so exciting to me.
This organization is incredibly important to many people, and the opportunity to strengthen relationships with you and the hundreds of other EYSO alumni is a task I approach with both excitement and humility. These quarterly newsletters will inform you of upcoming events, exciting news, and opportunities to continue engaging with EYSO as alumni.
Even with the challenges of this year—and being socially distant in a close-knit ensemble—EYSO has thrived by continuing to provide our students with the "EYSO Experience" we all know and love. While staying safely socially distant, we were able to continue with three full days of concerts, as well as our CMI concerts just two weeks ago. And, other annual traditions like our NOTES campaign, faculty recital, and school day tours kept going strong all year long.
We are currently in the home stretch of preparation for Heroes, the final concert of our 45th season Myths & Legends. And, the Honors Chamber Ensembles are still hard at work preparing for their Honors Recital, including a masterclass and performance with EYSO alumna (and professional violinist) Megan Healy.
Next month, we'll audition hundreds of student musicians to prepare for 2021-22 (tune in on May 9th to learn next season's theme!), and in July we'll launch our third annual Summer Chamber Music Camp even as we prepare for our annual Fall Camp. Meanwhile, we are actively working with our partners throughout Elgin to create more program opportunities for students of all backgrounds.
As things continue to grow at EYSO, I can't wait to share more with you, reconnect, or learn about your EYSO experience for the first time!
Respectfully,
Peter Van Nortwick (double bass, '09)
pvannortwick@eyso.org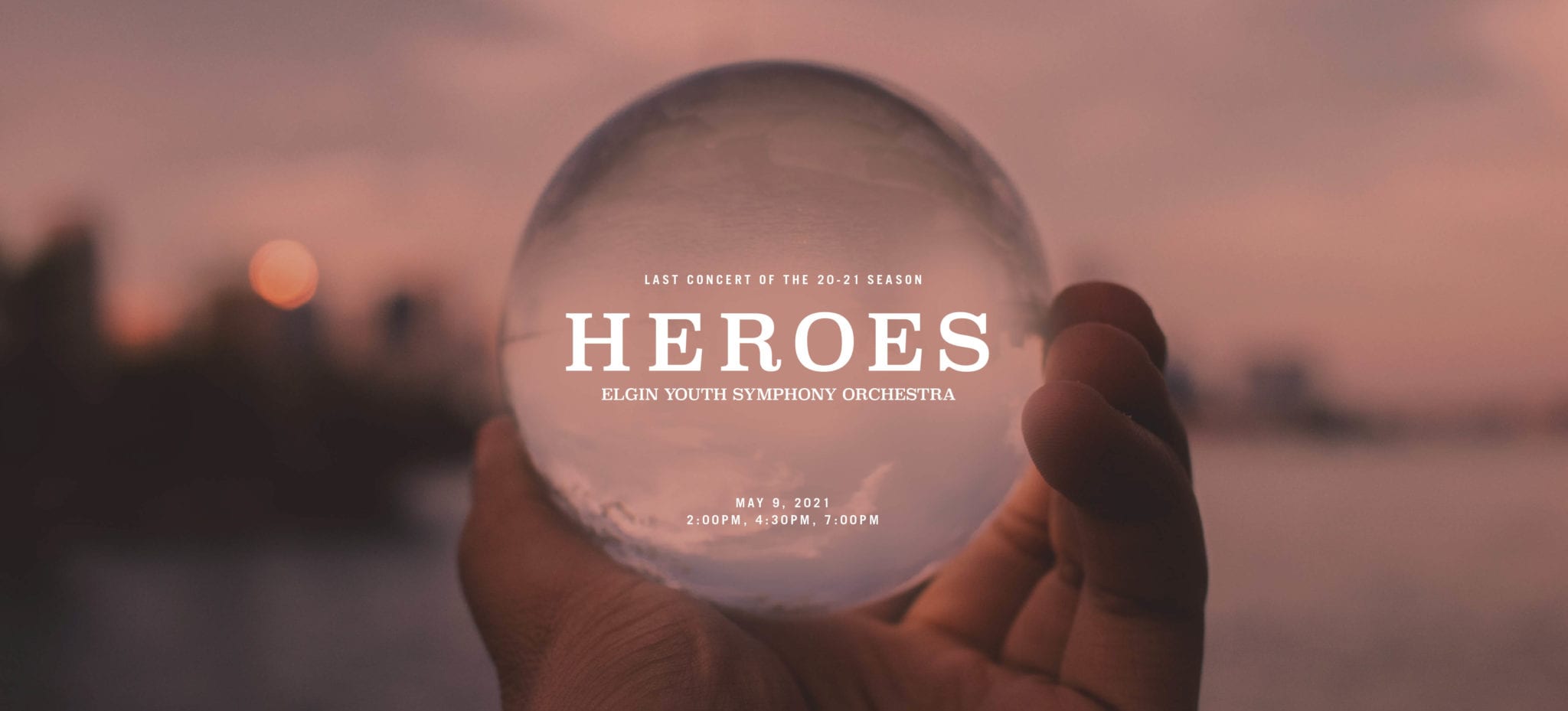 Next weekend, see all of EYSO perform Heroes, our final performance of the Myths & Legends season.

Visit
EYSO.org/concert
to learn more about what we'll be performing, and to watch the livestream (for free) on May 9!
Do you have photos from your EYSO days?

We're creating an Alumni Archive on the EYSO website and would love to include your memories! Email photos as attachments to
office@eyso.org
.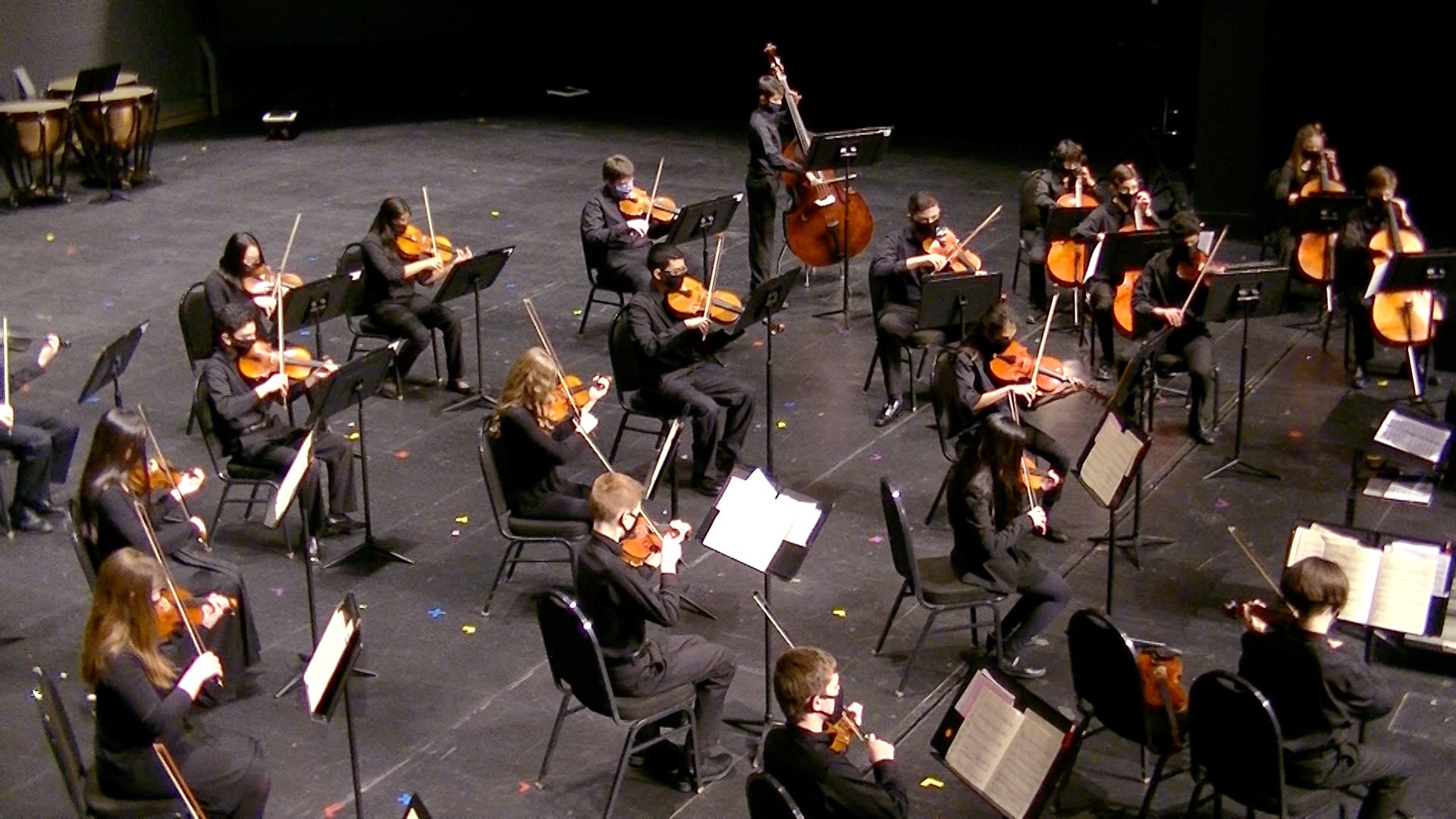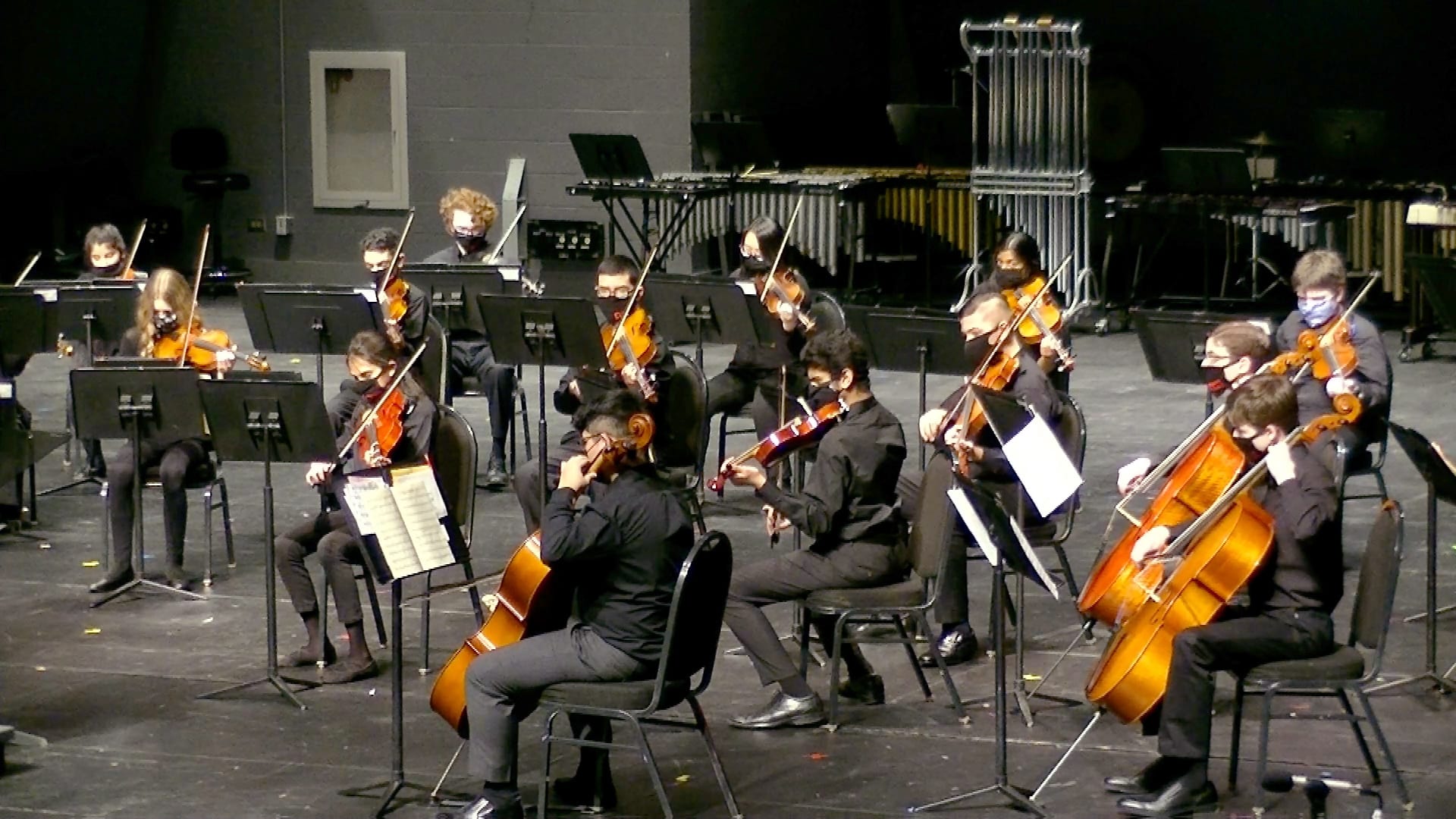 (Prelude Orchestra performs in the Blizzard during Wanderers, March 14, 2021.)