Concerto Competition winners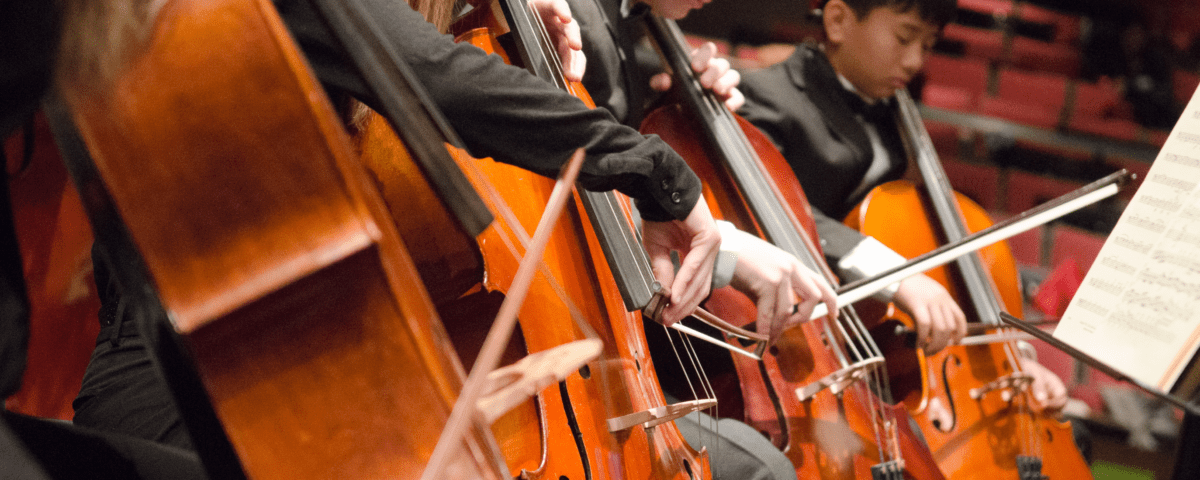 Philharmonia and Youth Symphony competed in EYSO's Young Artists Concerto Competition this weekend, preparing some of the most challenging and virtuosic repertoire for their instrument.
The Philharmonia students who chose to compete included both strings and woodwinds, with repertoire ranging from well-known violin compositions by Mozart and Haydn to Bernhard Molique's seldom-performed Concerto for Flute.  Cellist Madelyn Dux was declared the winner and will perform Camille Saint-Saëns' First Cello Concerto with Philharmonia in the spring.
Youth Symphony's competitors included several members of the Chamber Music Institute's Honors Ensembles performing unusual gems such as the Pierre Rode Violin Concerto and Bohuslav Martinu's Rhapsody-Concerto for Viola.  The adjudicators unanimously chose Colin Priller as the Youth Symphony winner, performing William Walton's Viola Concerto.
Because of the exceptionally high level of playing this year, Artistic Director Randal Swiggum has instituted a new event, the Honors Recital, to give a wider audience a chance to hear the students who were given honorable mentions:
Ernesto Banuelos, Youth Symphony – Edward Elgar Cello Concerto
Zachary Bunton, Youth Symphony – Max Bruch Violin Concerto No. 1
Stella Childs, Youth Symphony – Camille Saint-Saëns Concerto No. 3 for Violin
Juan Hernandez, Philharmonia – Cécile Chaminade Concertino for Flute
The Honors Recital will take place in the second semester, and we'll welcome our winners to the stage in March and May.  Congratulations and thank you to all the exceptional musicians who performed!