Young Artists Concerto Competition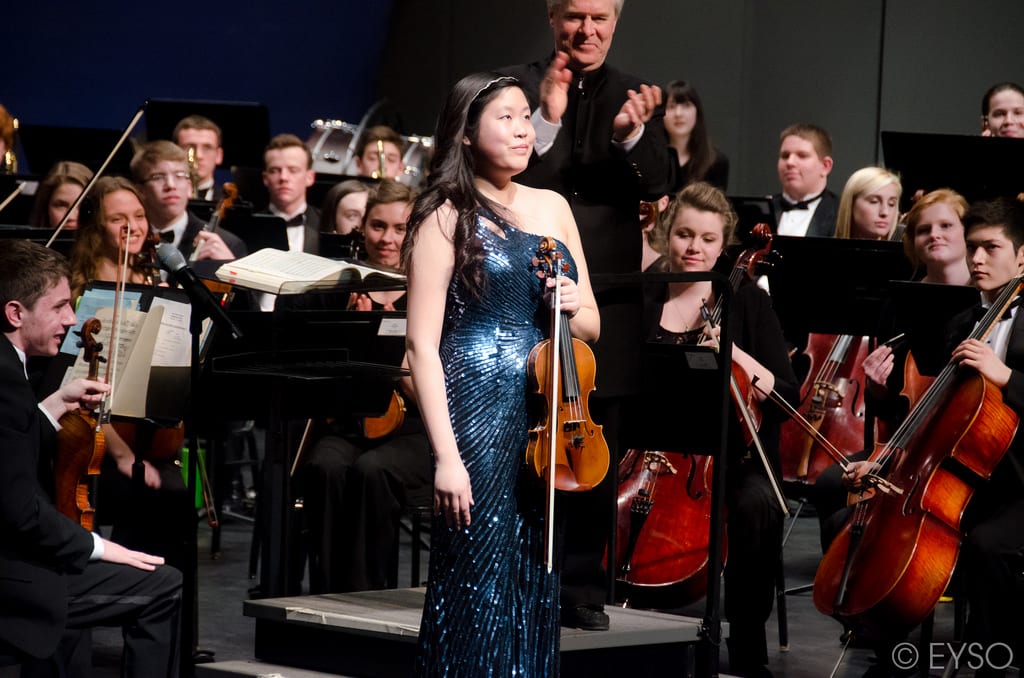 Each fall, members of the Youth Symphony and Philharmonia are invited to participate in EYSO's Young Artists Concerto Competition: a competitive audition process by which exceptional students win the opportunity to perform a concerto of their choice onstage with their orchestra.
Students must have their repertoire choice approved by their conductor and prepare their concerto with piano accompaniment.  A panel of adjudicators from the Chicago area will select a winner(s) in each orchestra.
Save the date!  The competition takes place on Saturday, October 14, 2017