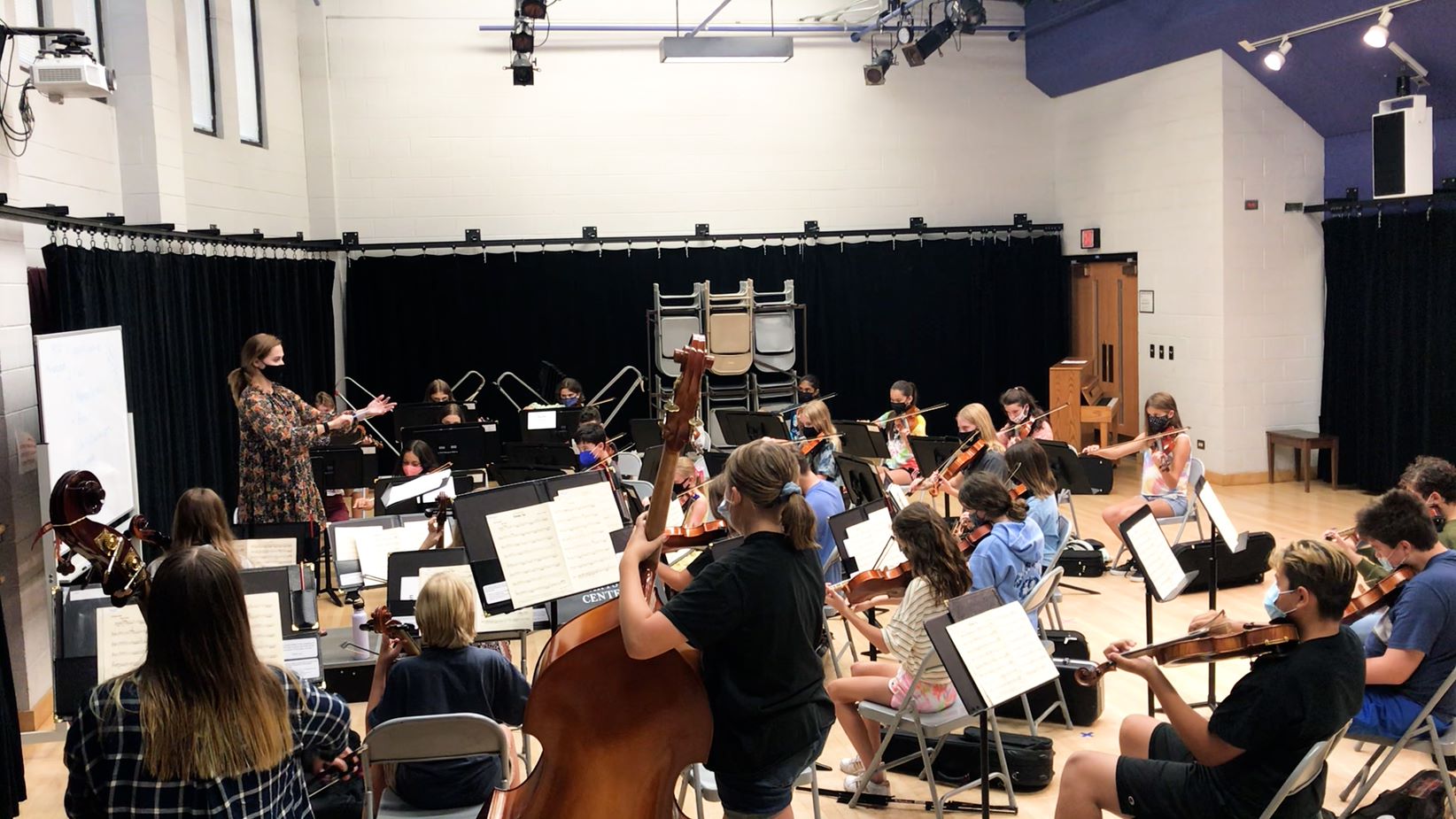 SEASON 46 FLIPPED IS UNDERWAY!

EYSO's 46th Season officially kicked off at Fall Camp the weekend of August 27. Fall camp was filled with excitement and enthusiasm as students united for the first time of the season.  Aside from rehearsals, Fall Camp also featured "expert noticer" demos from the Maud Powell String Quartet, team building activities and bonfires complete with smores. 
Building on the experiences at Fall Camp, students met for their first rehearsals at Elgin Community College on September 12.  The halls were filled with beautiful music as students continued to make deep connections to the selections of the season.
FLIPPED
is sure to be a special season, one you won't want to miss!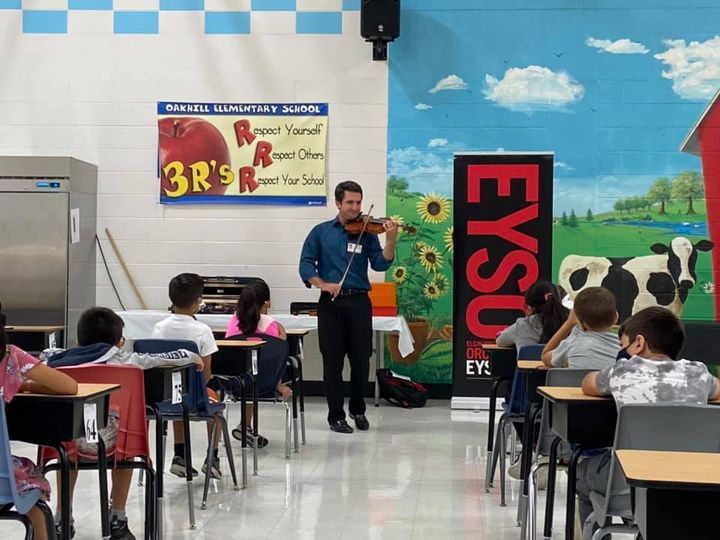 EYSO'S "STARTER STRINGS"
At EYSO, we believe that music education is both meaningful and valuable to everyone—and we recognize that access to high-quality music education isn't always even across our communities. To help make our unique EYSO brand of learning and growth in music available to more students, in the fall of 2020 we teamed up with Oakhill Elementary School, a neighborhood school in the U-46 (Elgin) district, and started dreaming. 

Over the course of the year, we worked with our partners at Oakhill and developed a plan to increase access by removing some of the traditional barriers for students: transportation, tuition, and instrument rental. With the support of our community, this fall we introduced our first ever Starter Strings program at Oakhill to the three classes of fourth graders eligible for our inaugural year. Within one week, more than 60% of the entire fourth glade class had responded to reserve their spots, tuition-free. Even the teachers wanted to join, learning alongside their students and demonstrating both growth mindset and life-long learning spirit!

With classes starting at the end of September, we are excited to support our tremendous colleagues in U-46, as well as our greater Elgin community. To learn more about Starter Strings and how you can support it, contact Kyla Brittain (kbrittain@eyso.org).

P.S. Have a string instrument you can donate to help supply our students? Let us know! Fractional sizes (1/2 and 3/4) are particularly helpful. Special thanks to our partners throughout the Chicagoland area who have helped supply instruments.

By Matthew Sheppard, EYSO Artistic Director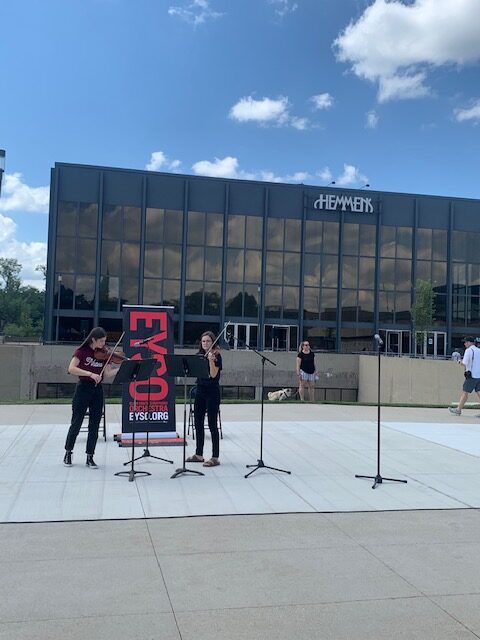 EYSO AROUND TOWN

EYSO was honored to participate in "Welcome Back, Elgin!" a family arts event  that celebrated the newly renovated Civic Center Plaza in Elgin. The event also featured our friends at Ballet Folklorico Huehuecoyotl (BFH) and concluded with a free concert featuring internationally acclaimed violinist Rachel Barton Pine.  
We thank Claire Collins (violin '20) and EYSO violinist Cara Thomas for representing EYSO. 
And we extend a very special thank you to the City of Elgin, Elgin Cultural Arts Commission and the Seigle Foundation for allowing us to be a part of the celebration. 
ADVERTISING WITH EYSO

EYSO supports each of our three primary concerts with professionally written and produced program books, featuring season themed art and original notes by conductors on the repertoire. And you can reach our engaged audience with your message through affordable advertisements in these programs. We distribute more than 4,500 printed programs to concert goers and all ads are also featured in our live stream broadcasts and our website throughout the season..
Advertising with EYSO, not only benefits our student musicians but gives your business exposure in a diverse market. It tells our community of students, families and donors you care about the mission of EYSO. Click
here
to view our advertising options or contact Kyla Brittain (kbrittain@eyso.org).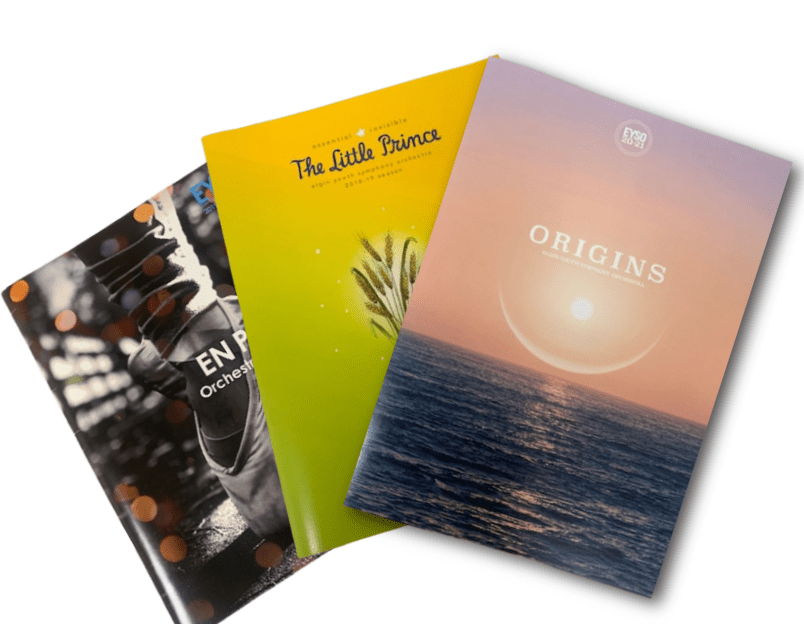 Spotlight on EYSO board members, students, volunteers, and alumni. Get to know EYSO in a whole new light!


 • MUSIC EDUCATOR ALUMNI •
EYSO SPOTLIGHT: Georgia Alemis, Katy Balk an Rose Hellmers
The new school year is well underway, and this month we are featuring three EYSO alumni-turned-music educators: Georgia Alemis (viola, '88), Katy Balk (double bass, '15), and Rose Hellmers (violin, '14).
Georgia Alemis
 is in her 28th year as Director of Orchestras at Hadley Junior High in Glen Ellyn, where her orchestras consistently earn top ratings in Illinois Grade School Music Association (IGSMA) events. Georgia was the recipient of the Cloyd Myers Memorial Award in 2016-17 for Excellence in Music Education awarded by the Illinois Grade School Music Association. She says her four seasons in EYSO under the direction of David Katz were an important time in her musical development, where she found the confidence to pursue her passion both as a performer and an educator. 
Katy Balk
 has known for as long as she can remember that she would grow up to be a teacher, and she now teaches fifth and sixth grade beginning orchestra at Kenyon Woods Middle School (U-46) and its feeder elementary schools—the same orchestra program where she first picked up the double bass many years ago. "It's nice to be back and serving the community that served me," she says. Katy was in EYSO for five years as an inaugural member of Sinfonia, followed by one season in Philharmonia with David Anderson and three seasons in Youth Symphony with Randy Swiggum. She now has four private students playing in EYSO orchestras! 
Rose Hellmers
 is the Director of Choirs at Ravenwood High School in Nashville, Tennessee, and was previously Director of Choirs at Portage Northern High School in Portage, Michigan. Her teaching background also includes beginning string orchestra and private violin and piano lessons. Rose was only in EYSO for her last year of high school, but she remembers Ravinia and Fall Camp as highlights of a "fantastic experience" (and wishes she had joined sooner!). 
Outside of teaching, all three educators remain active performers (Georgia, who played viola in the Chicago Civic Orchestra and Elmhurst Symphony after college, reminds us, "yes, it's possible to do both!"), and Katy also coaches basketball at Kenyon Woods. They're all looking forward to a more "normal" year of performances for their students, too, after the COVID pandemic forced them to opt for virtual lessons and recorded events last year. No matter what the future holds, though, we know their students are lucky to have these three as their teachers! EYSO wishes Georgia, Katy, and Rose—and all the EYSO alumni educators out there, in all subjects—a healthy and happy school year! 
By Emily Krasinski, EYSO Membership Manager and Music Librarian 

Here are Katy and Rose discussing their favorite EYSO memories, their current teaching roles, and more!



Subscribe to the EYSO channel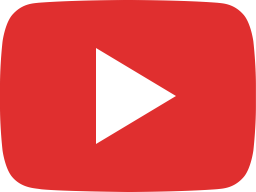 Katy on her teacher training and current work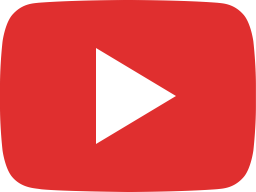 Katy on a memorable quote from her time in EYSO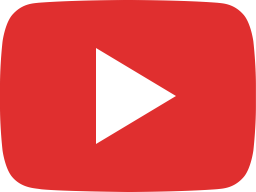 Katy on a classroom wish-list item for her students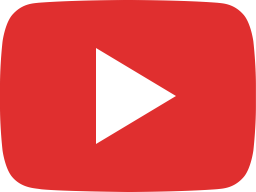 Rose on her past & current teaching roles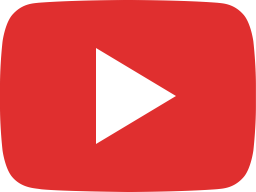 Rose remembering highlights of her year in EYSO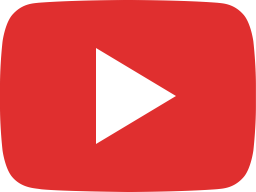 Rose on why she wanted to be a music teacher

OCTOBER
10.9.2021: Young Artists Concerto Competition
  10.24.2021: Primo Informance
  10.24.2021: CMI Dress Rehearsals
  10.31.2021: CMI Dress Rehearsals
  NOVEMBER
11.7.2021: CMI Concert Day
  11.14.2021: EYSO Concerts
  11.21.2021: Winter Break- No Sunday Rehearsals (Resumes January 9)
  11.30.2021: Giving Tuesday
Simple Ways to Support EYSO
If you're an Amazon shopper, please bookmark:
smile.amazon.com
and select
"Elgin Youth Symphony Orchestra"
as the nonprofit to support. This is an easy way to give to EYSO doing what you're already doing. Every amount adds up and is a great help to our fundraising efforts.
THANK YOU FOR TAKING NOTE!
If you'd like to be notified by email when these monthly newsletters are posted, please click the button below to sign up.