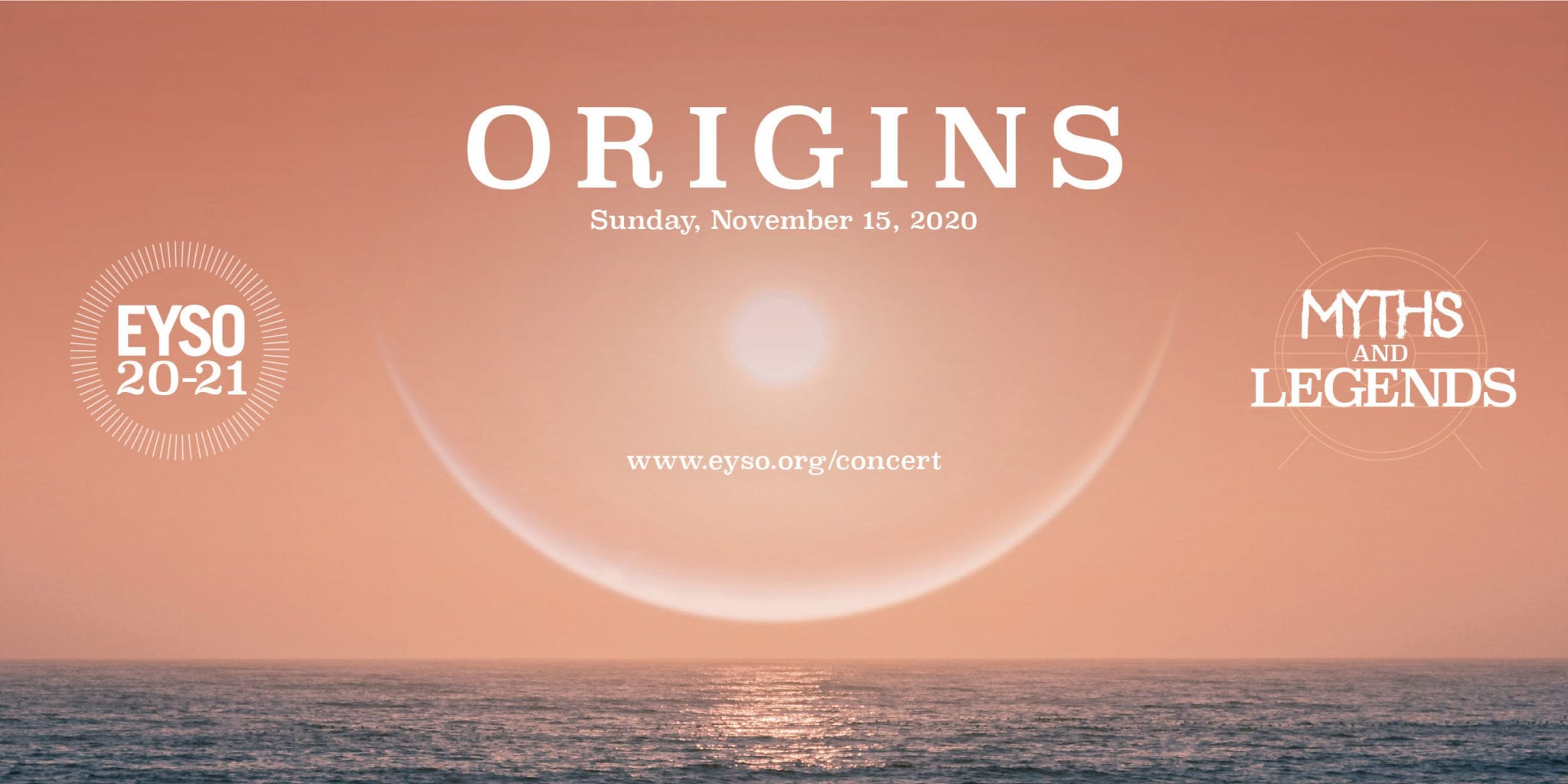 An Amazing Weekend of Music Making
19 hours of rehearsal. 8 different camera angles. 400+ masks and bell covers.


On November 15th, nearly 300 musicians (and dozens of volunteers supporting them) of EYSO worked together to present three stunning concerts. These, our first-ever concerts livestreamed from Blizzard Theatre, showcased not only the incredible learning and growth that has happened so far, but also the perseverance and dedication that students have shown all year.
A Letter from Artistic Director Matthew Sheppard:


Stories, fairy tales, myths, legends: these are how we make sense of the world around us. Fact or fiction, they have a way of telling us about ourselves, both in what we consciously know, and in the murkier realm of the implicit.
Great artists know this—cultural expectations, traditions, and personal biases are inevitably woven into their art on multiple levels. How does music reveal these, and how do these fundamental facts (and fictions) influence both the music and the musicians as we study and and perform together?
At EYSO, we often use the term "expert noticer" to describe our approach both to making music together and to examining the wider world around us. As expert noticers, we use music and our season theme as lenses through which we deepen and broaden our understanding of ourselves, of our communities, and of the roles we play in them. In
Origins,
our first concert of the 2020-21 season, we peel back the layers of notes and rhythms and sift through the accumulated historical and performance traditions. As we study and perform together, we investigate not just the
how
to of music, but the
why
.
This season more than ever, the
why
matters. As communities and individuals face challenges cutting across all facets of life, making sense of the world around us is both more daunting and more critical than ever before. The stories we tell, the way we tell them, and voices sharing them: these things matter.
And with the challenges of this year, each of us has the opportunity to re-examine what matters to us in our stories, and in our lives. The feeling of community each Sunday, the critical examination of concepts and ideas, and the thrill of making music together at the highest level have been constants in a year that often leaves us feeling adrift. Through our investigation and study of great music, we better understand the stories we tell ourselves—our own myths and legends, and our own values and beliefs.
Thank you for being a part of this journey in our 45th season,
Myths & Legends.
Matthew Sheppard

Artistic Director
_________________
Dive deeper into this incredible weekend by perusing a downloadable program
here.