---
Challenge yourself in a chamber music setting while discovering a deeper approach to learning music. Work directly with an internationally acclaimed string quartet. Meet new people and learn something about yourself.
EYSO's week-long program divides string musicians into trios, quartets and quintets based on their age and ability. Each group works with a regular coach and spends 3-4 hours together each day, in addition to chamber orchestra, exploratory sessions (composition, Alexander Technique, music history, etc.), masterclasses, and more!
---
I had so many influential experiences at summer music programs. Stepping out of my comfort zone to try new things helped me grow in unimaginable ways. I wanted to bring that experience to young people in the area.
Theresa Goh
Chamber Music Institute Director
---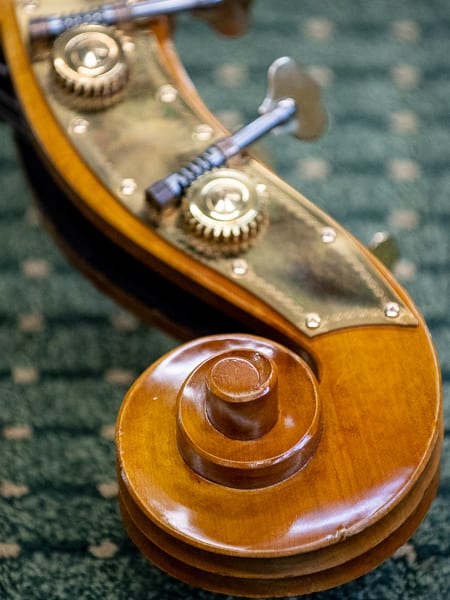 CAMP AT-A-GLANCE
When?
July 22-26, 9:00am-5:30pm (early drop-off available at 8:00am, aftercare available through Elgin Academy)
Where?
Elgin Academy
Over 35 hours of instruction
4:1 average student to teacher ratio
For students that are entering 4th grade or higher and have been playing their instrument for at least two years.
How Much?
Tuition: $550 plus $25 application fee. Tuition Assistance available during registration.
---
WHY CHAMBER MUSIC?
All musicians agree: chamber music is the "fast track" to growing as a player and musical thinker. It not only helps sharpen a student's playing skills, but also their ability to collaborate, solve problems creatively, and explore the world around them through music.

Each player shares the spotlight as a soloist, as part of a supportive, collaborative "team." Performing without a conductor, making decisions together as a group, and actively listening and analyzing allows students to become more independent musicians. In this nurturing environment, and using EYSO's approach to educating the "whole musician," students grow quickly!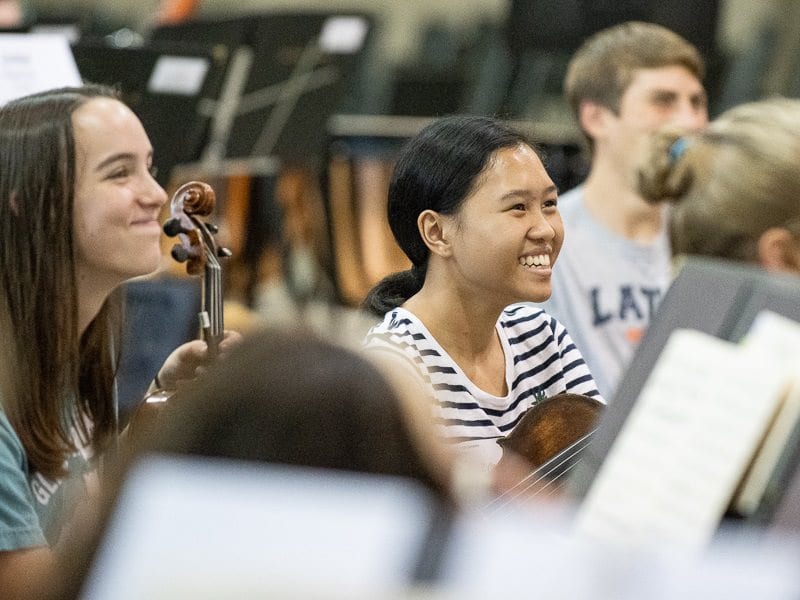 ---
ENSEMBLE-IN-RESIDENCE: KAIA STRING QUARTET
KAIA String Quartet is a Chicago-based ensemble devoted to capturing the essence of Latin American culture through the medium of the string quartet. KAIA recently completed their residency with WFMT Chicago's classical and arts radio station where they performed, curated, and exposed audiences to new ways of thinking about Latin American music.
This acclaimed ensemble has not only toured internationally and recorded three albums, but they deeply value education. Through Promotora de las Bellas Artes, Mi Festival, KAIA has toured Mexico performing educational programs. Locally, the quartet has partnered with Ravinia Festival's Reach*Teach*Play program, to engage young people with the stories within the notes.
This summer, students will be inspired by daily performances by KAIA, receive coachings with its members, and see the inner-workings of their collaborative creative process.
---
03.06.2019
---
Application Opens
Once audition videos are received, we will notify applicants of acceptance on a rolling basis.  
06.15.2019
---
Deadline to submit audition video.  
06.24.2019
---
All applicants will be notified of their acceptance status and registration opens.   Applications for Tuition Assistance will be accepted during the registration process.
06.28.2019
---
Registration closes. 
---
Teaching Assistants
College-aged students studying music will share their passion for chamber music and be responsible for a myriad of jobs at camp including assisting faculty during coachings, operational and administrative tasks, technology support, music library assistance, establishing a network of support for students, and helping create the culture and ethos of the camp. Teaching assistants will have the unique opportunity to observe and learn from our renowned faculty.
Additional info and application to become a Teaching Assistant can be found here.
---
I imagine a summer of tremendous musical growth and lifelong friendships, for kids who come to the EYSO Summer Chamber Music Camp. And of course, it will be fantastic and fun and meaningful, in that unique EYSO way!
Randal Swiggum
Artistic Director

Photo Credit:
Kim Ayars Photography
With the exception of KAIA String Quartet photos, all Summer Chamber Music Camp photos are credited to Kim Ayars.