LIVE AUCTION

SPRINGBOARD 2019
MARCH 16, 2019

HIGH SCHOOL SENIOR PORTRAIT SESSION OR FAMILY PORTRAIT SESSION

Kim Ayars Photography | KimAyars.com
Winning bidder chooses package
HIGH SCHOOL SENIOR PORTRAIT SESSION

Enjoy a high school senior portrait session with Kim Ayars Photography!  This package includes two hours of total session time with up to two locations in the area (25-30 mile radius of Geneva, cannot take place in the City of Chicago), and three outfit changes.  A minimum of 30 high resolution edited images will be available for download in an online gallery suitable for sharing with friends and family in addition to a USB drive.  A print release is included, giving you the freedom to order cherished photo keepsakes from anywhere.  This portrait session must be scheduled before September 2020.
FAMILY PORTRAIT SESSION

Similar to the package above except the session is one-hour at one location and you will receive a 16"x20" framed canvas.
FALL FOR EYSO AT FALL CAMP

For more than 10 years EYSO's Fall Camp has been an annual favorite for our students. Now you too can find out why Fall Camp is so special to EYSO.

Winners of this treasured adventure will be treated to: a special meal with EYSO's artistic director, Matthew Sheppard, a camp tour, and campfire s'mores! Fall Camp adventurers will also go home with a t-shirt and other EYSO swag. This unique adventure is for four EYSO fans. If you're not already a fan, you will be after your Fall Camp adventure!

Fall Camp is held at Riverwoods in St. Charles, IL and is typically the last week of August. Fall Camp is the official kick-off to the EYSO season! See you at camp!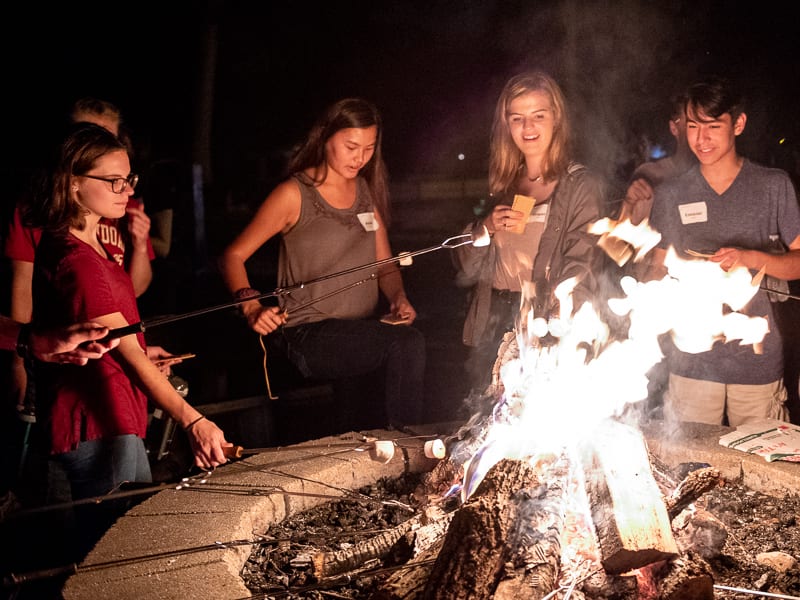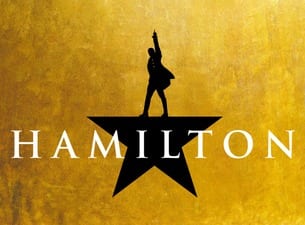 HAMILTON TICKETS!!
JOIN THE REVOLUTION!
A pair of tickets—you pick, either MARCH or APRIL

MARCH: Sunday, March 31, 2019 at 2:00 PM
Section: Orchestra-C, Row L, Seat 105 & 106

-or-

APRIL: Sunday, April 28, 2019 at 2:00 PM
Section: Orchestra-C, Row L, Seat 105 & 106

Generously donated by Joel Cohen & Perla Benrubi

PRIVATE CATERED DINNER
FOR 8 AT EYSO BOARD PRESIDENT'S HOME

Join Joel Cohen (EYSO board President) & Perla Benrubi for a private dinner at their stunning and award-winning home in the Lakeview area of Chicago.

This very special evening will begin with cocktails in the home's intimate music salon followed by a dinner specially prepared by Chef Brian Stanton of Arabica Café and his guest chefs.

Entertainment will be provided by an EYSO honors chamber music ensemble.

Dinner for 8 on a mutual date to be decided between May 1 through October 30, 2019.  

Private car service provided from a mutually decided pick up location and returned to the original pick up location.

Menu to be arranged with the successful bidder.

Donation by Joel Cohen and Perla Benrubi, Richard and Charlotte Shields, K. Eric Larson and Margaret Williams, Brian Pinon and Christian Harvey, and Chef Brian Stanton of Arabica Café.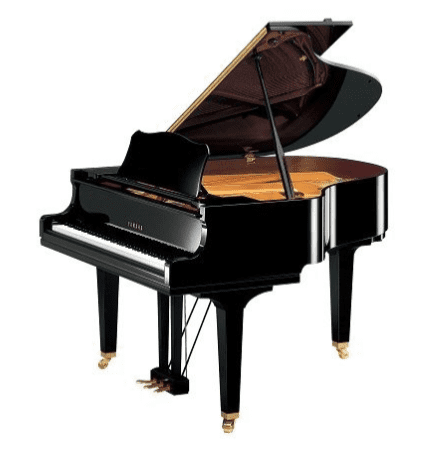 UNIQUELY EYSO

EYSO fans understand how special and unique this organization is and even if this evening was your first introduction, you're probably beginning to see and understand the "EYSO difference".

This offering is just as special and unique as EYSO. The winning bidder will be awarded with:

- A baton that has been used by artistic director and Youth Symphony Conductor Randal Swiggum. The baton comes complete with a commemorative wooden box.

- A specially composed piano miniature in honor or memory of a loved one . This piece will be composed by EYSO Composer-in-Residence and alum Ethan T. Parcell. Mr. Parcell has composed and world-premiered 14 works for EYSO. This composition will be performed by an EYSO musician and video recorded. You will receive both the composition and video recording.

- A 2019/20 season pass to each of EYSO's 7:30 pm concerts (November, March, and May). This pass will be for four guests with PREFERRED SEATING.


THANK YOU FOR SUPPORTING EYSO!