Elgin Youth Symphony Orchestras Finishes 47th Season With Final Concert "IMPACT" Concert May 14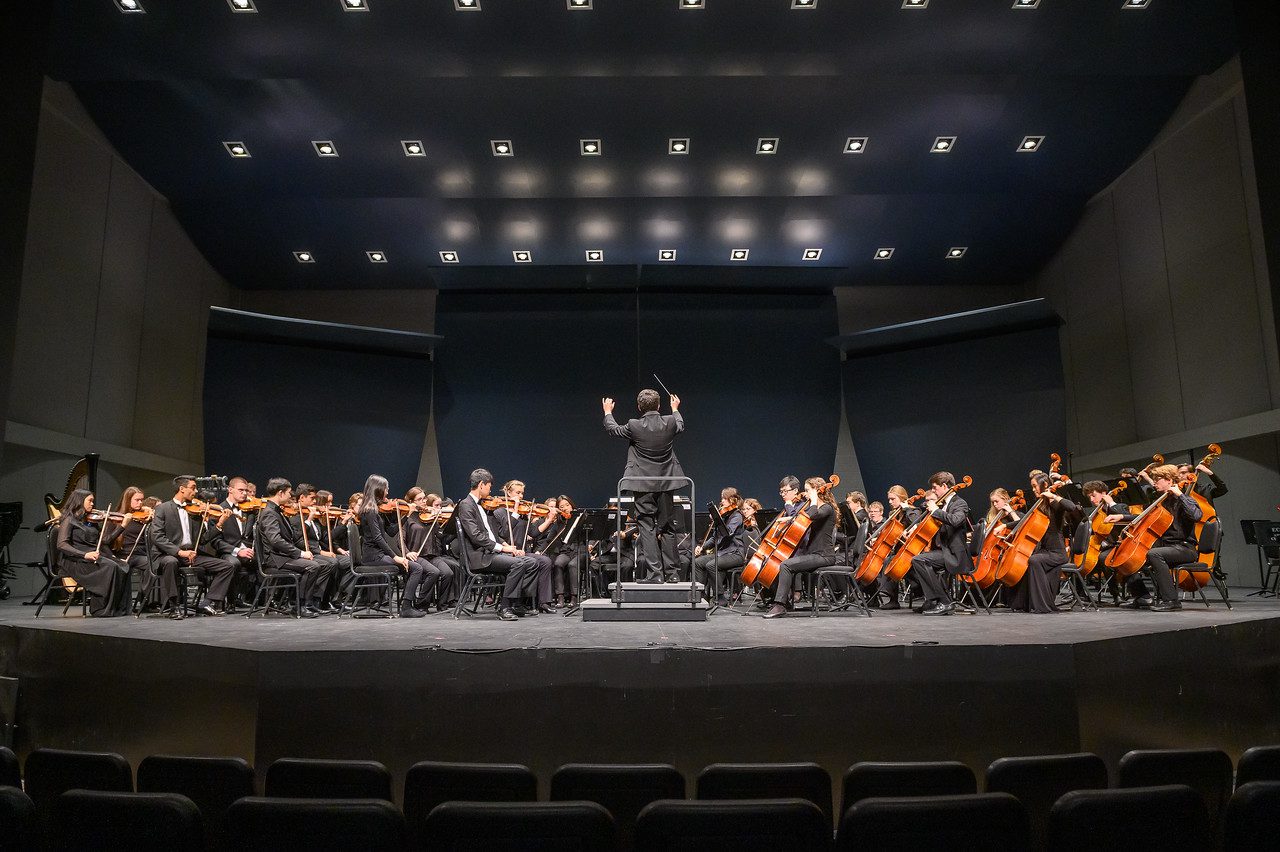 (Elgin, Illinois, May 2023) — On Sunday, May 14, 2023, the Elgin Youth Symphony Orchestras (EYSO) will finish out their 47th concert season on the stage of the Blizzard Theatre at Elgin Community College. Tickets for this concert are available for purchase at the Elgin Community College Box Office by concert title. The upcoming concert, IMPACT, is the fourth of four concerts in the DESIGN series that examines the explore the flipside of thoughtful design: the impact and influence that music, art, and innovation can have in our world. EYSO, serving nearly 400 students from approximately 70 communities, is one of Chicagoland's oldest and most respected youth orchestras.      
"Together with the student musicians of EYSO, uncover the resonances and reverberations that ripple out far beyond the concert hall," said Artistic Director and Youth Symphony conductor Matthew Sheppard.  
Twelve ensembles will perform over the course of three separate concerts, occurring at 2:00, 4:30, and 7:00 p.m. 
2:00 p.m.—Prelude, Primo/Intermezzo, Sinfonia, Flute Choir, Sinfonia Percussion Ensemble   

4:30 p.m. — Philharmonia, Brass Choir, Philharmonia Percussion Ensemble   

7:00 p.m. —Youth Symphony, Youth Symphony Percussion Ensemble, Sterling Brass Quintet  
Two of EYSO's concerto competition winners will perform at this concert. At 4:30pm, Kenneth Chang will perform Saint-Saëns Allegro Appasionato with Philharmonia, and at 7:00pm Sofia Radovic will perform the first movement of Prokofiev's Violin Concerto No. 2 with Youth Symphony, EYSO's flagship full orchestra. 
Classical music fans will recognize Tchaikovsky's impassioned Romeo and Juliet at the 7:00 p.m. concert and Rossini's jaunty Barber of Seville at 2:00 p.m. alongside dozens of works new and old that have shaped the musical and social landscape.  
In-person tickets ($25 adults, $20 seniors, $14 students, before fees) are now available through the ECC Arts Center Box Office. Livestream tickets ($27 including fees) can be purchased at EYSO.org/concert.   
In addition to a lively finish to their spring concert season, EYSO is now accepting audition applications for young musicians aged 4th grade through college. This is an incredible opportunity for students who have a passion for music to grow as a musician and join a community of like-minded individuals. Auditions will take place May 25 – 28. Learn more at eyso.org/auditions. 
The Illinois Council of Orchestras named EYSO the Youth Orchestra of the Year in 2021 for excellence in the field of music performance.  EYSO was awarded Programming of the Year in 2022, when Artistic Director Matthew Sheppard was awarded Conductor of the Year. EYSO has a national reputation for providing not only an engaging musical experience for its students, but also a comprehensive learning environment that promotes curiosity, imagination, critical thinking, and collaboration through methods of inquiry and "expert noticing."