Fifth Annual Faculty Recital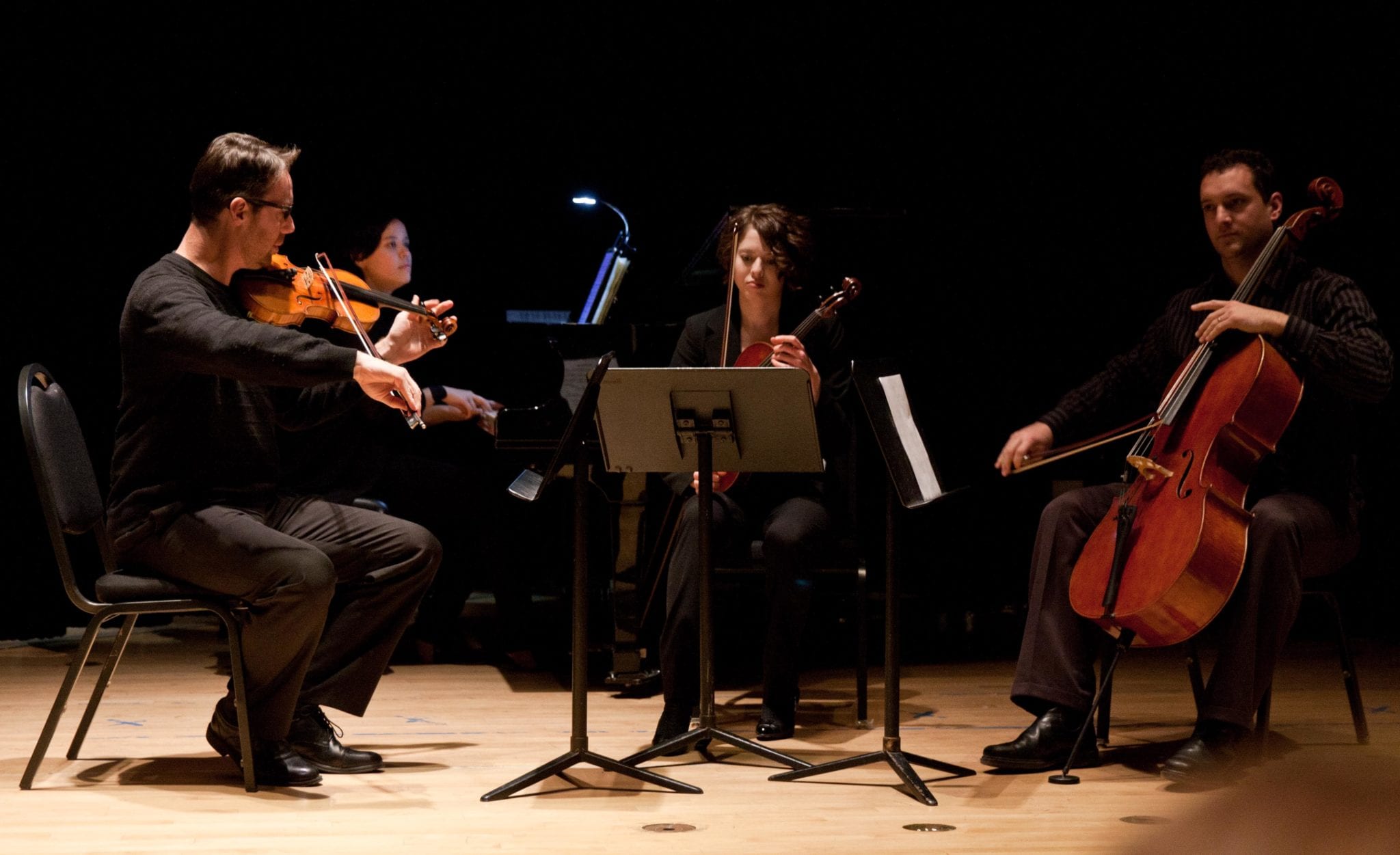 EYSO conductors, coaches, staff, and friends took the Spartan Auditorium stage this January for their Fifth Annual Faculty Recital — a free, one-hour chamber music concert showcasing the varied skills and interests of EYSO's instructors.
The program included everything from early to new music, from Telemann's canonic sonatas (performed as a duet between Primo Conductor Daryl Silberman and electronics) to a world premiere of Phillip Glass' String Quartet No. 2 arranged for piano four hands.
Jeffrey Pierce of The Elgin Review wrote,
With his well-placed "teachable moments," EYSO Artistic Director Randal Swiggum confirms what we have repeated for decades, that in Elgin, you can get as great an education as you want … you simply have to want one.

Perhaps above all, this recital showed that technical perfection, despite its pedagogical importance, is not the goal of music education. Artistic expression is part of our humanity, and whether we choose the notes, play the notes, or listen to the notes, we can communicate across centuries in ways that transcend any particular language or doctrine.

The EYSO experience is not just for students who are preparing for advanced musical study; it is for any student preparing for a higher quality of life.
Read the full review online.