Roslyn Green
Chamber Music Institute Director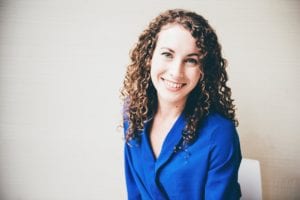 A dual citizen from Toronto, Canada, Roslyn Green joins the EYSO as Chamber Music Institute Director after having completed a Civic Fellowship on viola with the Civic Orchestra of Chicago in 2019. Passionate about music's importance within the community, her Fellowship saw her implementing projects ranging from a chamber tour of CTA stops to writing songs with members of the community affected by gun violence.
Having trained on violin from a young age, in particular with the late Jacques Israelievitch, Roslyn completed a BAH in English and Drama at Queen's University while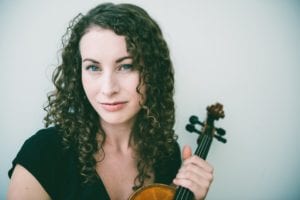 working as a contract violinist with the Kingston Symphony. Upon graduation, she returned to Toronto and studied violin privately with iconic Canadian violin pedagogue David Zafer. She began viola studies with Yosef Tamir in 2013, and subsequently won a spot at the Glenn Gould School of the Royal Conservatory the following year. Roslyn completed her Artist Diploma on the Dean's List in 2016 under the tutelage of renowned violist Steven Dann. She has played in masterclasses for artists including Kim Kashkashian, Ettore Causa, Geoff Nuttall, Kikuei Ikeda, and the Juilliard Quartet.
As well as playing with the Civic Orchestra starting in 2016, Roslyn has appeared in the viola sections of the Chicago Symphony, the Lyric Opera Orchestra, the Windsor Symphony, the Hamilton Philharmonic and for three seasons with the National Academy Orchestra of Canada. She has recorded extensively as a session player and with her former rock band, The C'mons. She has served as lead teaching artist at the Chicago Metamorphosis Orchestra Project and teaches violin, viola, and piano privately.
___________________________
Email: RGreen@eyso.org