Maud Powell String Quartet
The Maud Powell String Quartet (MPSQ) is the premier string quartet of the EYSO Chamber Music Institute. A one-of-a-kind program among youth orchestras anywhere, it provides a chance to study and perform significant chamber music literature at the highest level and work with some of the finest artist teachers and chamber music coaches in the world. 
Coached primarily by Chicago Symphony Orchestra violist Max Raimi, MPSQ has a
star-studded list of guest coaches: Rachel Barton Pine, the Avalon, Jupiter, and Pacifica String Quartets, Charlie Pikler, Isabella Lippi, Peter Slowik, Roland Vamos, Jaime Laredo, Tim Archbold, and more. 
EYSO Honors Chamber Ensembles were conceived of by EYSO Executive Director Kathy Matthews, and MPSQ members are supported on full scholarship through the generosity of the quartet's founding sponsors and longtime EYSO patrons Ed and Joyce Dlugopolski.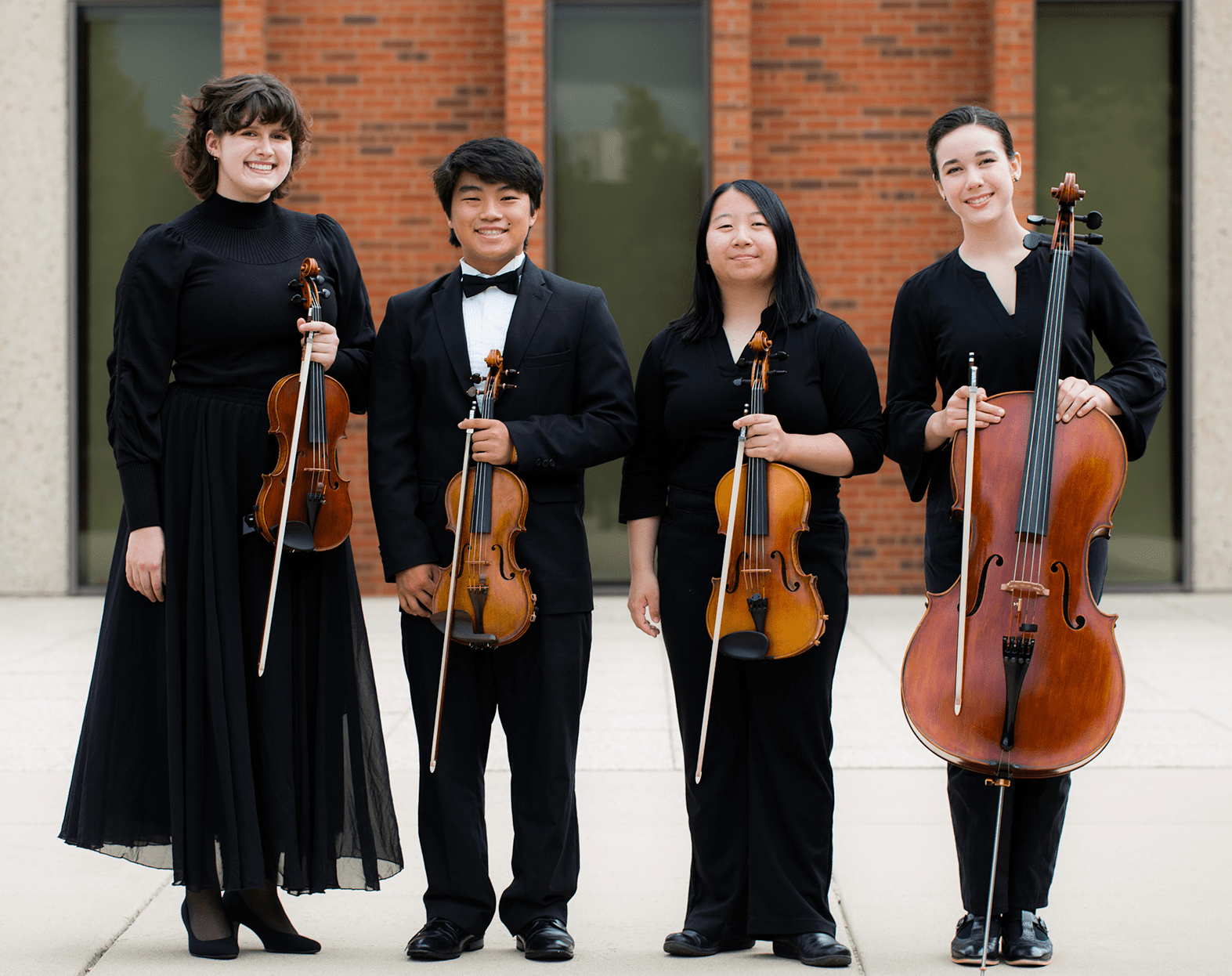 2022-23 Maud Powell String Quartet
Cate Winsor, violin • Richard Lu, violin
April Zhang, viola • Elizabeth Kerr, cello