2023 NOTES Campaign
January 22-March 26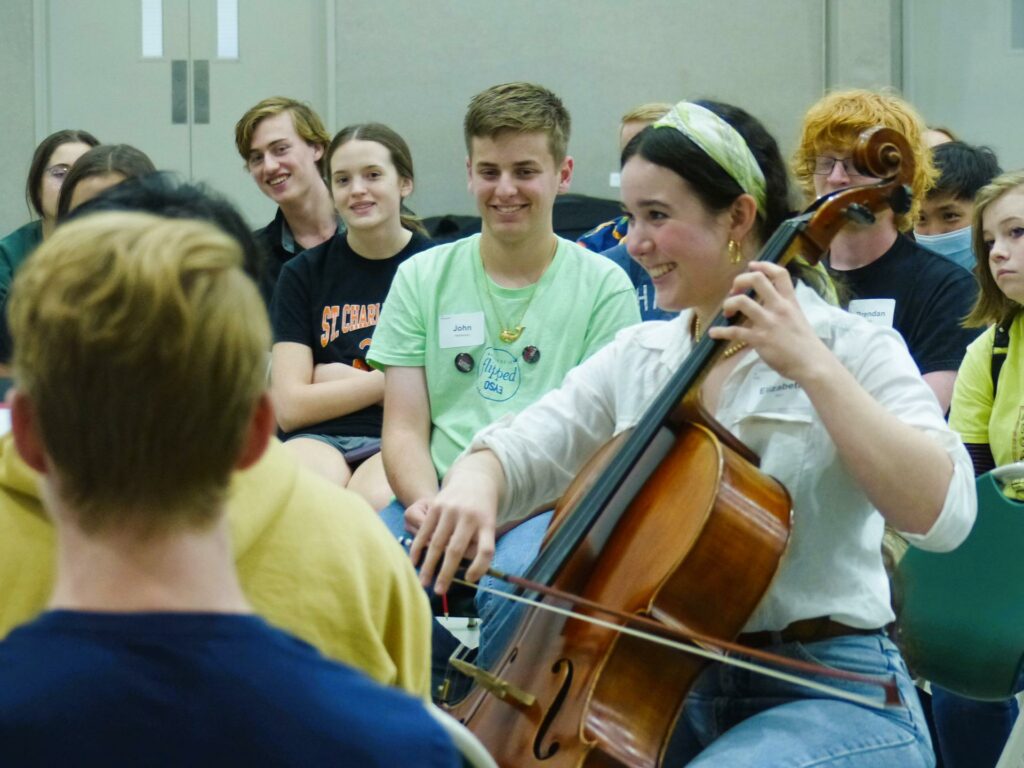 Thank you for supporting NOTES 2023!
Because of your kindness and generosity, EYSO surpassed our fundraising goal by raising $55,422. Together you joined with people from across the WORLD to make this campaign a success. 
The impact of this incredible feat will keep EYSO accessible to all, providing young, aspiring artists with transformational musical experiences both today and in the future. Thank you for believing in EYSO!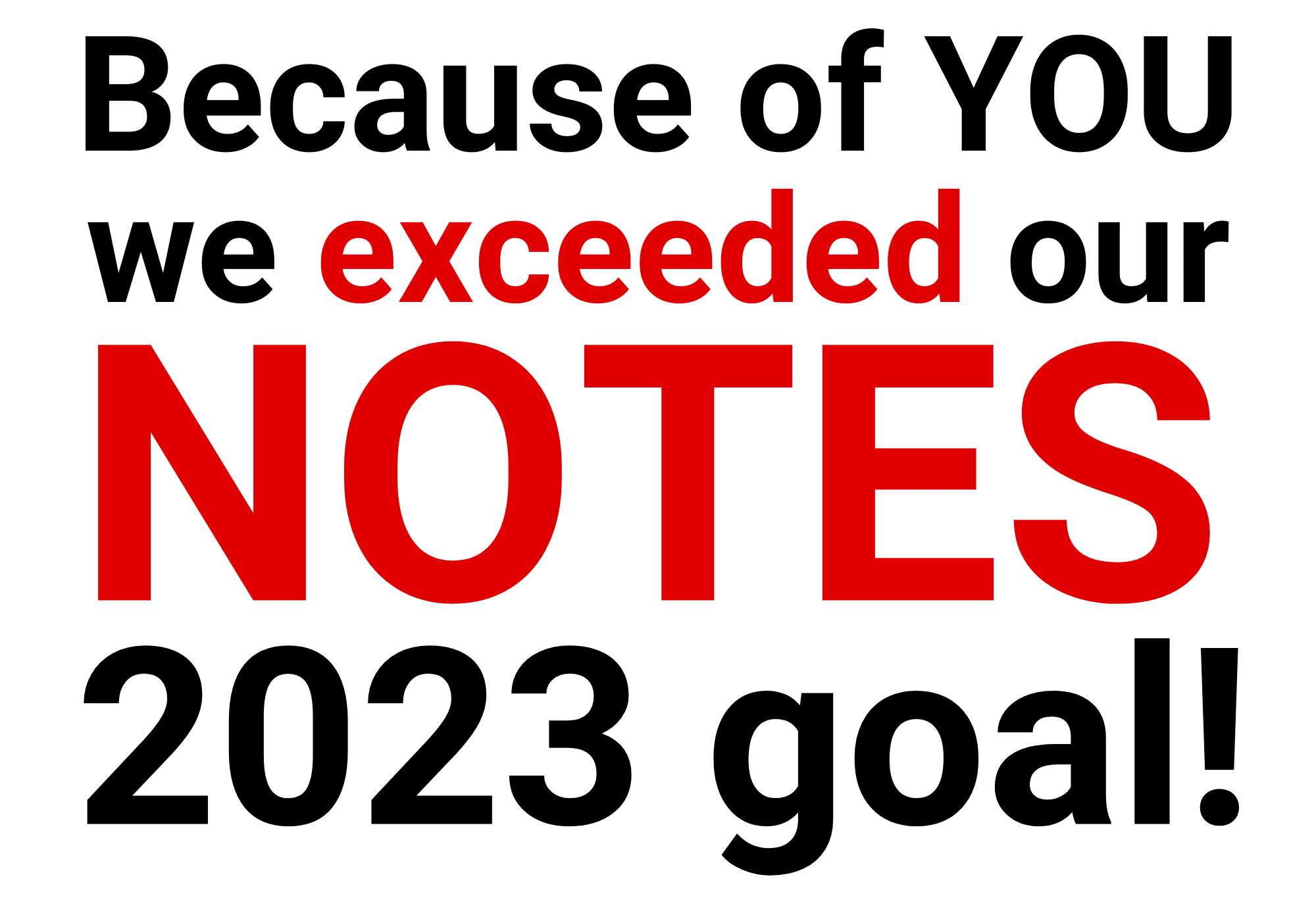 Every student has a "Why".
Each student has a personal EYSO story — stories of aspiration, personal growth, and a shared community. It's these stories that make EYSO so unique. To read individual EYSO student stories and to make a donation, visit the ensemble pages to the right. All donations to the NOTES campaign are tax deductible as allowable by law. 
NOTES is EYSO's annual family fundraising campaign.

Students write notes (letters), to get notes (donations), so they can play notes (music)!

EYSO families, alumni, board, and staff collect monetary donations to help keep tuition affordable.

The campaign runs from January 22 thru March 26.
If you are searching for a particular student's page, simply:
Click the button for that ensemble below.

Scroll to to the bottom to find the student's page you are seeking.

Click the student's page, take a moment to see their message, and donate.
Questions? Contact Kyla Brittain at kbrittain@eyso.org or (847) 558-2246.
Thank you for donating to NOTES 2023!
NOTES 2023 Fundraising Pages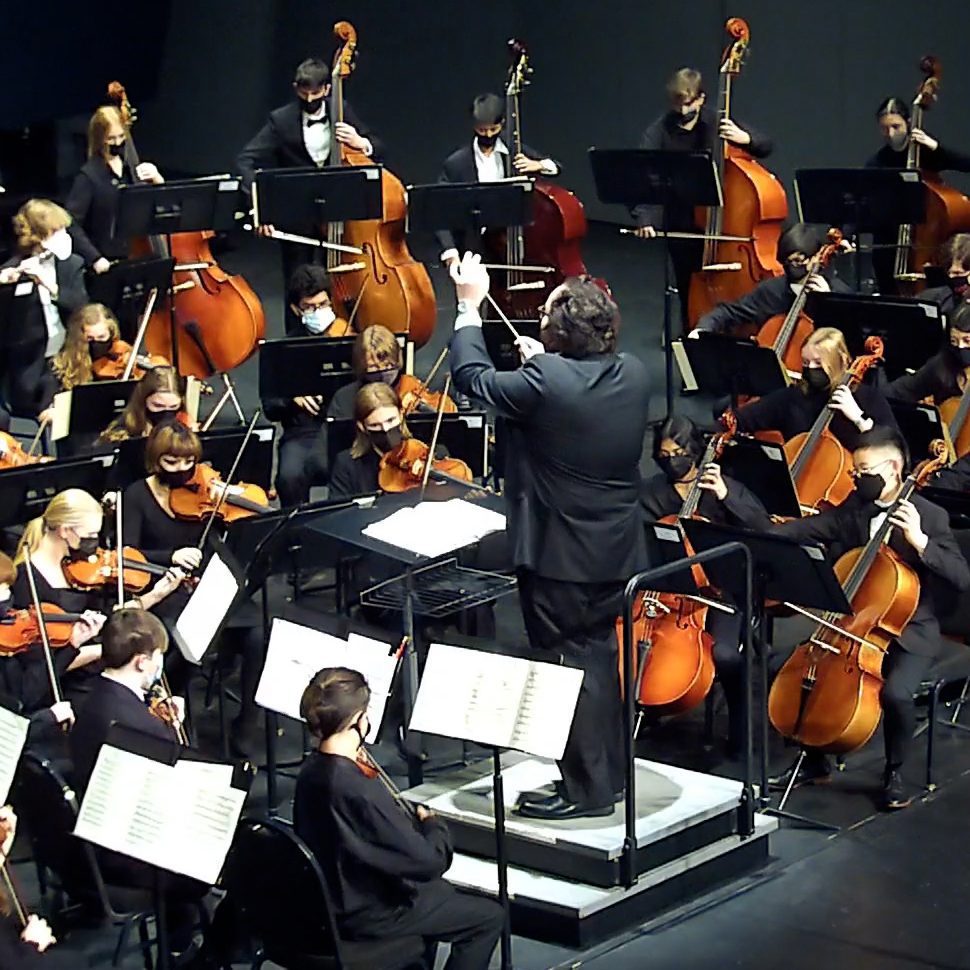 NOTES 2023 Campaign Images