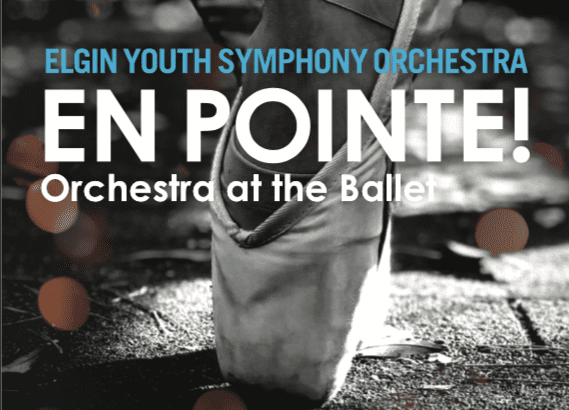 EYSO Concerts – EN POINTE!: 2:00pm, 4:30pm, 7:00pm
In our second concert of the 2019-20 season, we plunge ourselves into the flow, the life force, and the energy of ballet, exploring the connections between the physicality of dancing and music. With guest artist Luis Vazquez as our ballet master, we have learned not just how to plié, but how to do so with grace, intentionality, and meaning. We have examined connections between musical and balletic phrases, and in doing so, grew both our depth and breadth of understanding about music and motion.
Performances and times:
2:00pm Concert | Prelude, Sinfonia, and Percussion Ensemble (Sinfonia/Philharmonia)
4:30pm Concert | Brass Choir, Percussion Ensemble (Sinfonia/Philharmonia), and Philharmonia
7:00pm Concert | Youth Symphony and Primo, Youth Symphony, Youth Symphony Percussion Ensemble. This concert features Young Artist Concerto Competition winner, Chanel Antoshin, flute.
To purchase tickets, click here.