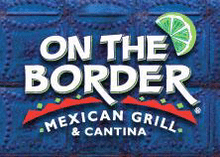 It's Taco Tuesday with EYSO!
Eat with EYSO on February 4th at On the Border in St. Charles (3050 E. Main Street, St. Charles, IL).
Dine between 11:00 am and 10:00 pm and On the Border will donate 20% to EYSO! Mention EYSO when ordering. 
Help us keep this date by clicking here and committing to eat. We need 20 people to click "commit" on the Groupraise page to keep our space reserved.
Who's ready for TACOS?!?!