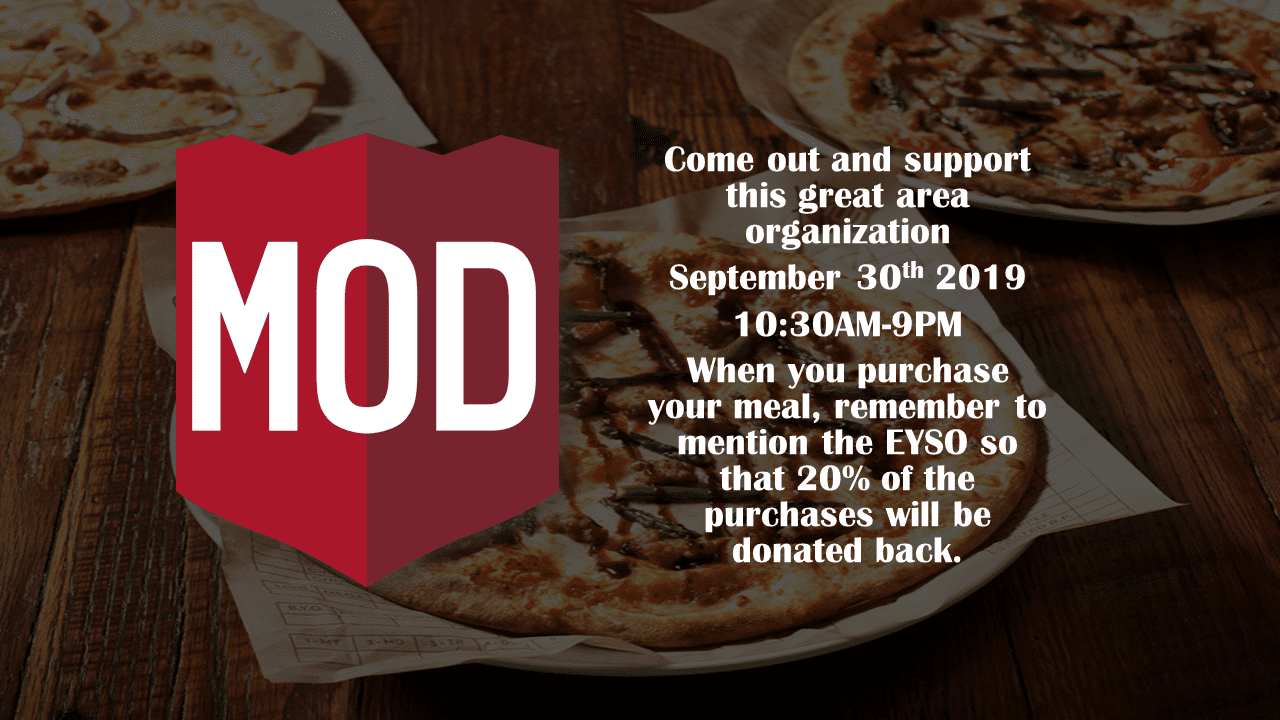 Eat at MOD Pizza in Elgin at 1190 S. Randall Road and support EYSO. You can eat anytime between 10:30 AM – 9 PM and 20% will be donated to EYSO. A pretty tasty deal!
Please help boost our event by clicking this link and then click on the "commit to eat" button:
Commit to join us: https://www.groupraise.com/events/107813
One other note, when you dine, please mention EYSO while placing your order so your purchase counts towards this fundraiser.